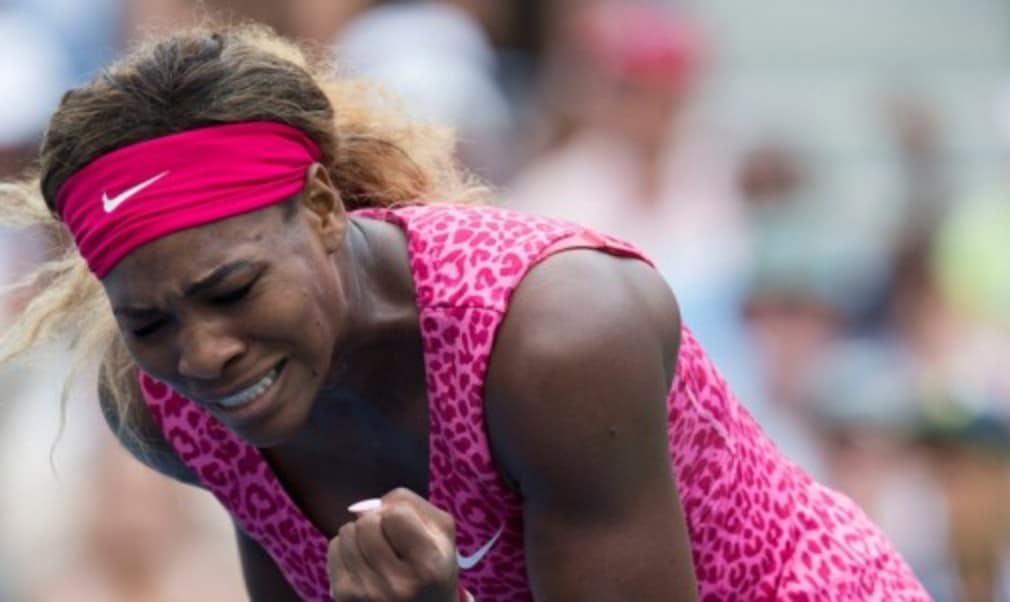 Serena won't stop at 18
Originally published on 08/09/14
Serena Williams played herself into the history books on Arthur Ashe Stadium on Sunday with her 18th Grand Slam title. It was also her sixth US Open and her third consecutive title in New York.
Presented on court with a winning cheque for $4 million, her US Open Champion prize money was topped up by a cool million for winning the US Open series coming into the event, and she was also presented with an 18-carat gold Tiffany bracelet by Martina Navratilova and Chris Evert, who share the record of 18 Grand Slam titles with the newly crowned US Open champion.
"I have been trying to reach it for so long", she said. "I didn't really think I would get there". By the world No.1's standards 2014 has not been a good year for Grand Slam performances having failed to reach even a quarter-final in any of this year's majors. But the champion will not rest on her laurels, "I am thinking about 19, which I'm kind of disappointed," she said, "It hasn't even been three hours and already, I have mentioned 19".
Serena, who plays with a Wilson Blade 104, says she still has a love for the game. "The reason I play is to sit at the end of the day and hold the trophy or stand and hold the trophy. For me that's my joy". The 32-year-old says her motivation comes from within.
"I might be too motivated. I train really hard and I never want to stop. Sometimes I ask Patrick (her coaching consultant), Is this normal? He says, No, it's not normal. Because, I don't think so. Tell me I'm not crazy. He's like. You are".
Including the final today, Williams has dropped only 32 games in her pursuit of the title and won all of her matches in straight sets. At 122 mph she has also fired down the second fastest serve of the tournament and on Sunday she won 80% of points on her first serve. The statistics reflect the fact, as she said when asked if she feels nobody can beat her: "I always say it's pretty difficult to beat me, because I serve pretty good, I have a pretty good return, I'm pretty fast. If I'm doing all those things combined, you know it's difficult to win".
"I feel really honoured and I feel really good. Just almost lost for words. I'm grateful to win a Grand Slam this year. It feels really good".
Of all the records set today, she said it was the fact it was her 18th Grand Slam that meant most. "It was definitely the number 18, but I'm already looking at 19" she said. "I want to continue to rise and continue to play really hard and do the best that I can".
This story is bought to you by Wilson, Official Ball of the US Open since 1979