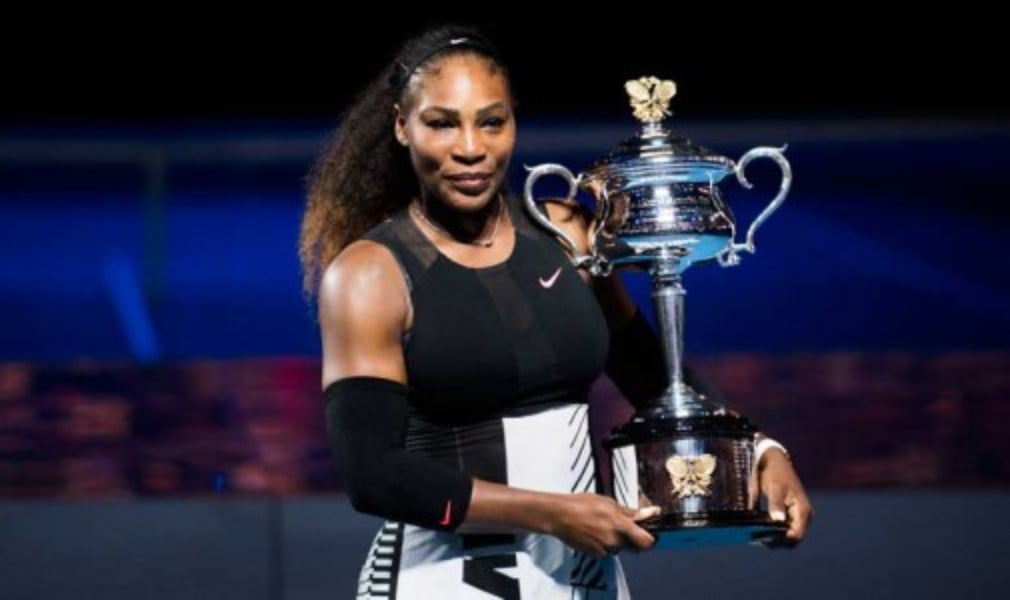 Serena wins Grand Slam No.23
Originally published on 28/01/17 00:00
In the first final featuring the Williams sisters since 2009, the world No.2 became the oldest major champion in the Open Era after the 35-year-old beat her older sibling 6-4 6-4 in an hour and 21 minutes on Rod Laver Arena.
The American returned to world No.1 after surpassing Steffi Graf as the most successful woman in the Open Era and she is now just one major away from equalling Margaret Court's all-time record of 24.
"I really would like to take this moment to congratulate Venus. She's an amazing person," said Serena on collecting the Daphne Ackhurst Memorial Cup, regaining the title she last won in 2015. "There's no way I would be at 23 without her. There's no way I'd be at one without her. There's no way I would have anything without her. She's my inspiration.
"She's the only reason I'm standing here today and the only reason the Williams sisters exist. Thank you for inspiring me to be the best player that I could be and inspiring me to work hard. Every time you won this week, I felt like I got a win too. She's made an amazing comeback. I definitely think she'll be standing here next year. I don't like the word comeback – she never left."
Chasing history once again in Melbourne, Serena had called the match a "win-win" situation, but it was soon clear that there was so much at stake, with the No.2 seed receiving a warning for smashing her racket after slipping and losing a point on a net cord in only the third game.
With four successive breaks of serve to start the match, Serena in particular was struggling on her serve. Three double faults in the fourth game saw her first serve percentage drop to 44% as she was failed to hold serve for the second time.
With more energy, cleaner hitting and greater depth on her shots, in the midway stages of the set it was Venus who appeared to be on top. But she failed to take advantage of her opportunity, and as so often happens in Serena's matches, she found another level, breaking once again for a 4-3 lead and the serve started firing.
Playing in her first Australian Open final in 14 years, Venus served well – making 74% of her first serves compared with Serena's 59% in the opening set, but she was unable to find a way back as Serena served out the set to love with the help of two aces.
With the match threatening to run away from Venus, the crowd roared with delight as the 36-year-old saved three break points to stay in touch at 2-1 in the second set.
After some ferocious hitting and a lengthy rally, Serena forced an error from Venus and earned a break point, but the No.13 seed produced a brave second serve and Serena could only net her backhand return. But just two points later, Serena's backhand return winner clinched the break, and moved just two games away from a place in the record books.
With Margaret Court watching on from the stands, Serena showed no signs of the weight of history as she coolly wrapped up the 316th Grand Slam match win of her career.
"Congratulations Serena on No.23," said a gracious Venus, a seven-time major champion herself. "I have been right there with you, some of them I lost right there against you. It's been an awesome win. All those times I couldn't be there, didn't get there, you were there. I'm enormously proud of you, you mean the world to me."