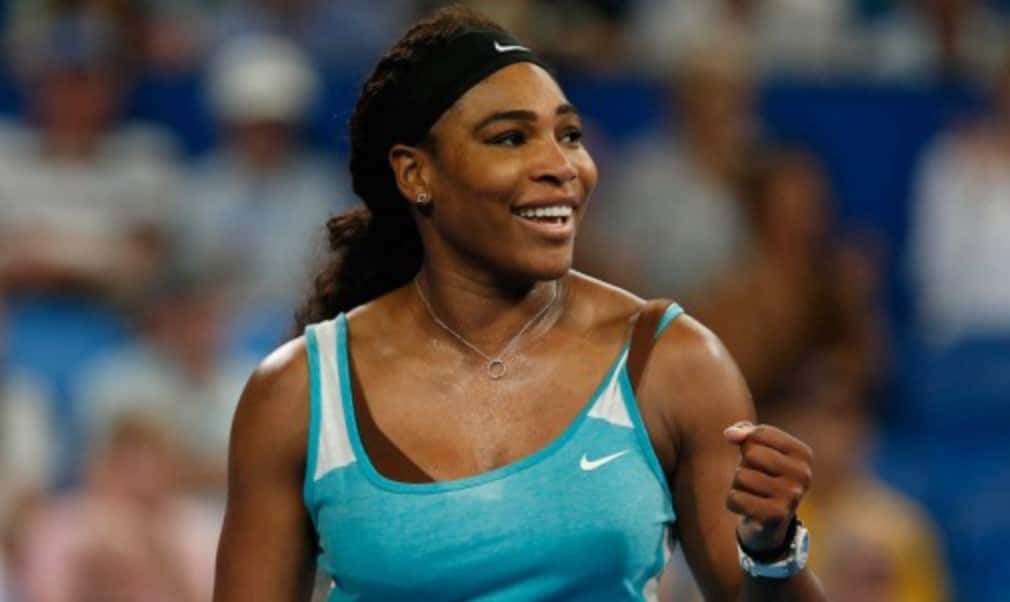 Serena orders a double espresso
Originally published on 05/01/15
The mercury hit 44.2 degrees at 1.10pm, making it the third hottest January day in Perth since records began in 1876. In the air conditioned Perth Arena, under a closed roof, having conceded the first set for a bagel against Flavia Pennetta, a tired looking Serena Williams turned to the umpire and asked if it was within the rules of the game to order a coffee to get her going.
"I told them to just give me a shot of espresso. I asked if it was legal," she said after the match. "I was like, 'is it legal to have espresso?' because I never did it before but I needed some espresso and I needed to wake up, it's the jet lag. The jet lag is what gets you all the time".
The coffee did the trick and a rejuvenated Williams defeated Pennetta 0-6 6-3 6-0 in an hour and twenty minutes, with the first set lasting just 19 minutes.
"I was like kinda glad they closed the roof," said Williams," I wasn't sure how I'd survive at 41 degrees I believe. I'll have to get ready for that for Melbourne it's going to be really hot so they won't do that in Melbourne so I'll have to get ready."
"This year my whole goal is to have more fun", she added. "My dad says, 'Serena you've done everything, enjoy yourself I promise you, you'll play better', so I was like ok, so I'm trying to relax a little bit more and play how I know I can play."
On Tuesday, USA take on Canada and Williams will face Genie Bouchard, "She's had a great year, she's a great girl" said Williams. "You know again I look forward to it, I have nothing to lose here, I'm so relaxed, I'm having so much fun".
The match is scheduled for the evening so coffee may not be on the menu. "I believe I'll playing a little bit later," said the world No.1. "So I'm going to be ready tomorrow. I have to be, Genie is so good so I'll be ready".
In the men's singles, John Isner sealed the tie for the USA defeating Fabio Fognini 7-5 5-7 7-6(4).