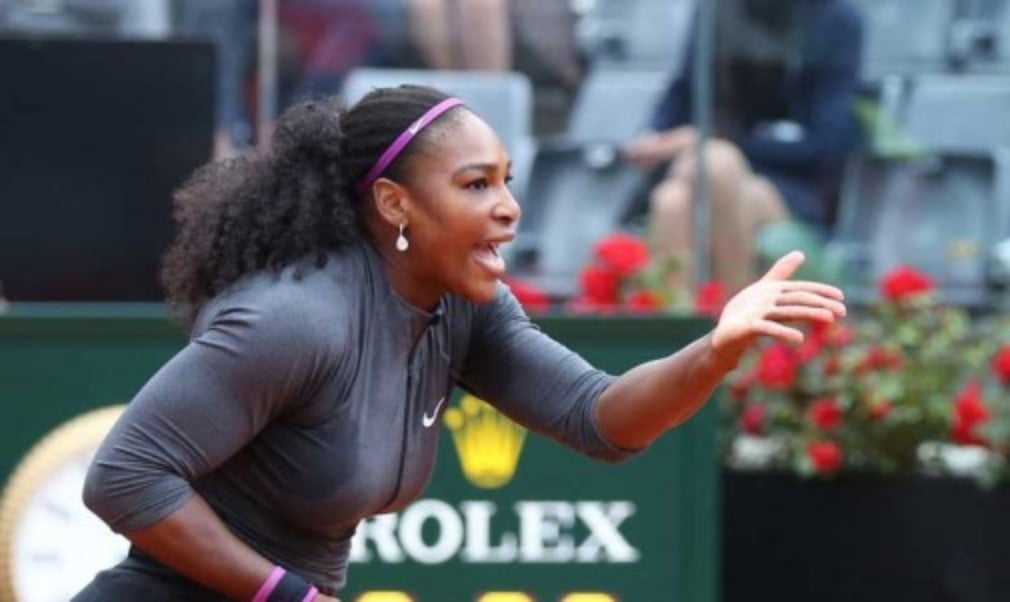 Serena feeling the cold in Paris
Originally published on 20/05/16 00:00
In 2015 when Serena Williams defeated Lucie Safarova to win her third title at Roland Garros she had spent much of the fortnight feeling the effects of flu. With the temperature in Paris only 17°C on Friday and with a dampness in the air, it is all too familiar for the American.
"In the locker room I was – the lady said, 'How are you? Are you okay?' Last time she saw me my eyes were glassy and I was just not doing well," said Williams.
"The best thing about Roland Garros, it gets warm, but just like in the semi-finals. It's like you kind of have to do good to see the good weather. It's just so cold. Today at the end of practice I literally put on my hoodie because my ears were cold."
The 21-time Grand Slam champion may have a lot of memories to look back on but she said winning Roland Garros in 2015 seemed unlikely after suffering so badly. "Wow, of all titles, that was crazy that I was able to win this one last year," she said.
Vitamin C may be the answer and she admits she is taking it every night. The 34-year-old, who is a three-time champion at Roland Garros but has never successfully retained a title in Paris, says she has a different attitude to defending a title these days.
"I think it's different now because I don't have anything to prove," she said, "It's just a different feeling".
Victory here will see Williams will equal Steffi Graf's Open Era record of 22 Grand Slams and her title defence begins with a match-up against Slovakian Magdalena Rybarikova. The pair have met once before in Toronto in 2013, when the world No.1 dropped only two games.
Coming into Roland Garros Serena won her 70th career title in Rome last week, ending nine months without any silverware, having not won since Cincinnati in August 2015.
"I had forgotten that I was getting close to 70, so I never have seen 70 look so good," she said with a smile. "For me, if I'm not winning I'm not happy about my year. Four tournaments, three finals isn't bad for I think everyone else. Then again I'm not everyone else.
"I played four tournaments, US Open, Australian Open, and then maybe a couple more, so I guess when you win all the time, if you go a couple of tournaments and don't win them it's like you're in a drought. It felt good to win in Rome."
Now in Paris with the opportunity to win again, she may have learned a bit from her experience last year. "Every night I have this programme. Make sure I have my vitamins and just be healthy," she said.