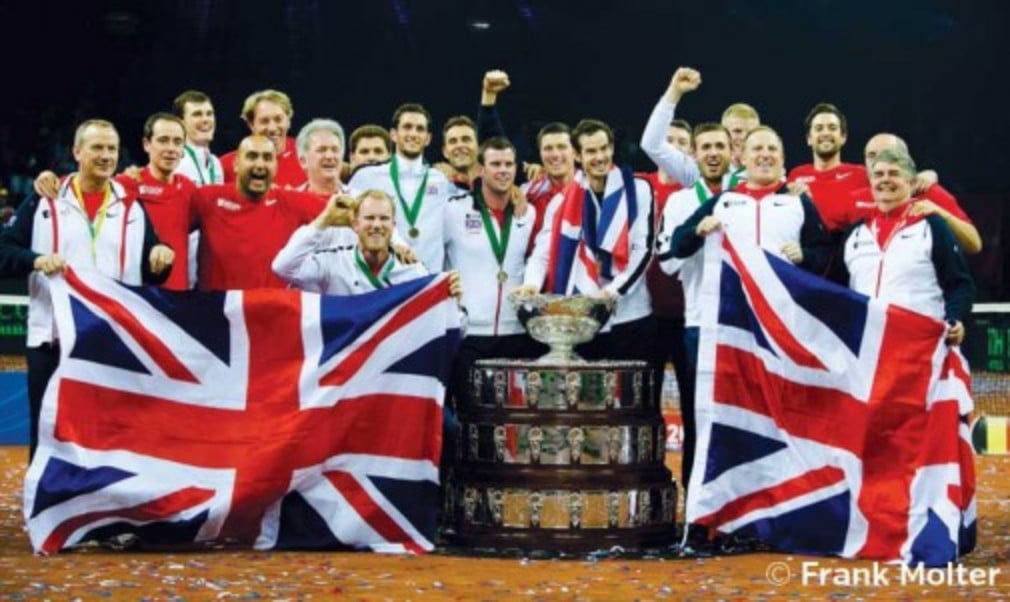 Serbia to host GB on clay
Originally published on 21/04/16 00:00
The tie will be held at the recently renovated 6,100-seat Tasmajdan Stadium in Belgrade on July 15-17. It will be only the second time that the two nations have met, with Serbia (competing as Serbia & Montenegro) winning the only previous encounter 3-2 in Glasgow in 2006.
Murray and Djokovic were both part of that tie, but the Scot only competed in the doubles beacause of sickness. The quarter-final, which takes place the week after the Wimbledon final, could pit world No.1 Djokovic against No.2 Murray in one of the most eagerly awaited ties in the 116-year history of the famous competition.
The "Big Four" of men's tennis – Djokovic, Murray, Roger Federer and Rafael Nadal – have all won the Davis Cup in recent years but there have only ever been two man-on-man showdowns between any of them in the competition. Federer beat Djokovic in Geneva in 2006, while Nadal beat the Serb in Benidorm in 2009. Murray, partnering Greg Rusedski in doubles, lost to Federer and Yves Allegro in Geneva in 2005 but did not face the then world No.1 in singles.
Beyond Murray and Djokovic, both Britain and Serbia have other significant strengths. Viktor Troicki is currently Serbia's No.2 singles player, while Nenad Zimonjic is a former world No.1 in doubles. Britain have plenty of doubles talent to call upon too. Jamie Murray is the world No.1 in doubles, while Dominic Inglot provides excellent back-up if playing three days in a row proves a challenge too far for Andy Murray.
This article contains an extract from "National Pride" by Paul Newman, which was published in tennishead Volume 7 Issue 1. For more great features, in-depth gear reviews and stunning images subscribe to tennishead today. ´è_´è_´è_