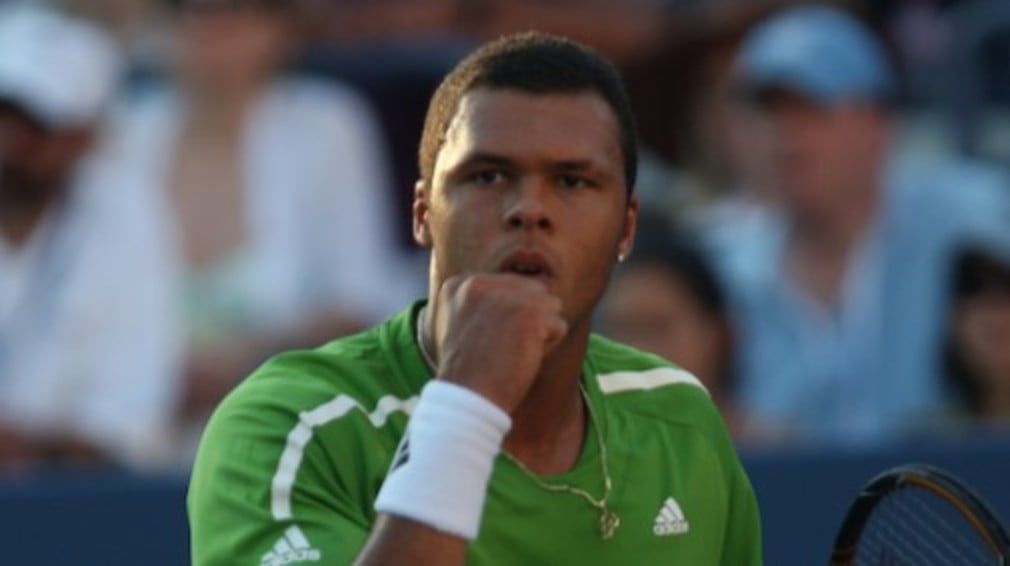 Sensational Tsonga downs Blake
Originally published on 26/02/10 11:18
Jo-Wilfried Tsonga will make his first appearance in a Masters Series final on Sunday after crushing James Blake 6-4 6-3 in Paris, with a spot at the Masters Cup in Shanghai on the line when he faces defending champion, David Nalbandian.
But the result ends the American's hopes of qualifying outright for Shanghai, guaranteeing Juan Martin Del Potro's spot in the season finale.
"I just kept telling myself, 'I am not tired…'"
Tsonga has been in stunning form all week, and came into this match on the back of wins over Novak Djokovic and Andy Roddick. And the No.13 seed broke Blake's serve to love as he raced into a 3-1 lead, dominating the net and keeping Blake on the back foot.
There was no coming back from that for Blake, who soon surrendered the set 6-4.
Tsonga again broke Blake's serve to open the second set and, with the Frenchman never looking likely to drop his own serve, broke again in game 9, clinching the win on his first match point with a big forehand that forced Blake to net a backhand volley.
The Frenchman's serve was the telling difference throughout the match, as he recorded 12 aces and won 25 of his 28 first-service points.
"I played fantastic," Tsonga said afterwards. "I really did not expect to play so well," said Tsonga, who will face defending champion and No.8 seed David Nalbandian in Sunday's final.
"I just kept telling myself 'I am not tired.' This is the best performance of my career here at this tournament. I just hope I can pull off another great match tomorrow."