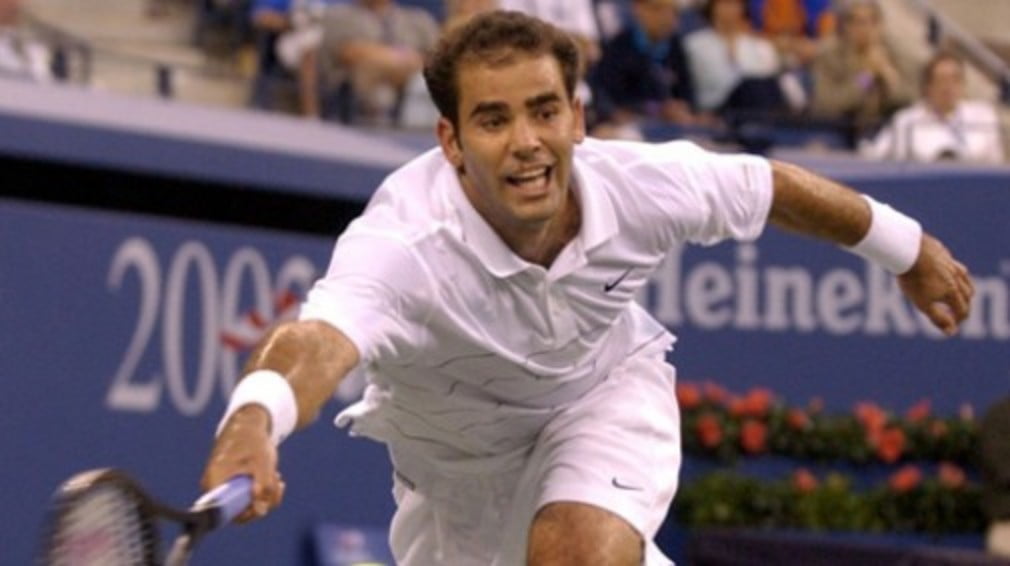 Sampras fans will be flocking to Phily
Originally published on 26/02/10 11:16
The US Sports Film Festival (USSFF) to be held in Philadelphia later this month will feature a Tennis Channel documentary on legend Pete Sampras, it has been announced.
The film, which was written, directed and produced by Craig Shapiro, was first shown on the channel on July 8
"Signature Series: Pete Sampras" used original footage, access to family photo archives, and interviews with rivals, coaches, friends and reporters to tell the story of the 14-time grand slam champion.
Were excited to have Tennis Channels "Signature Series: Pete Sampras" screened at the U.S. Sports Film Festival, said Victoria Quoss, the Tennis Channels executive vice president of programming and network strategy.
Pete is a legend who goes beyond just tennis. During his period of dominance he was a mainstay of the nightly news, non-tennis magazine covers, and national ads from Nike and other widely known brands.
He transcended the game and remains popular with all people who love sports not just tennis fans. The festival is a perfect venue for a look at his rise, triumphs and post-career life.
The festival is the first of its kind ever to be held in Phily and will feature screenings of nine other films that include works that focus on basketball, mixed martial arts, soccer and the New York City Marathon.
Philadelphia is very much a tennis city and is a city that has always embraced championship greatness, so we could think of no better way to marry the two by bringing this documentary on Pete Sampras to the USSFF, said festival president and founder Stephen Hartman.
Tickets to the festival can be bought online at the event website.