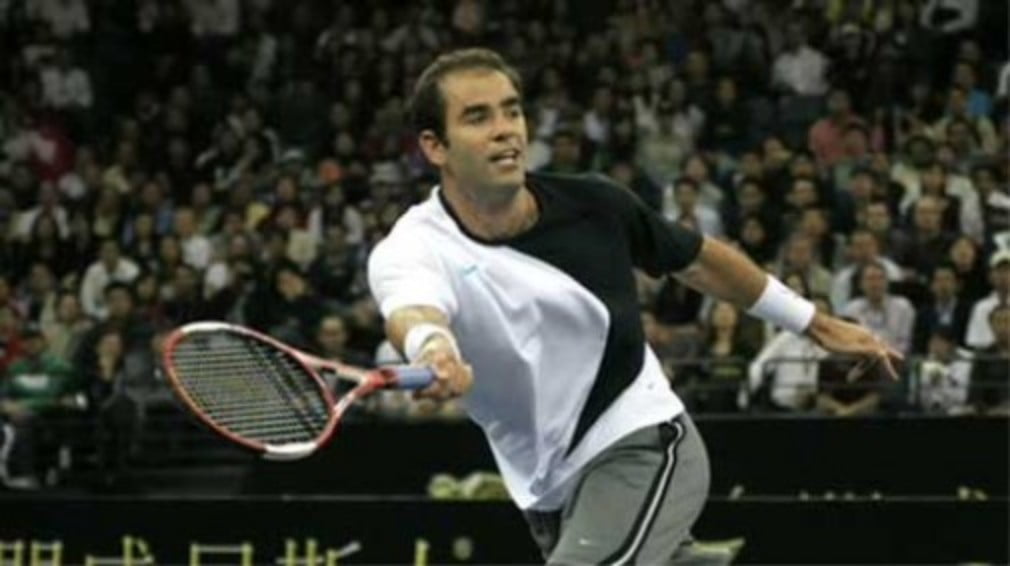 Sampras beats best ever McEnroe on London return
Originally published on 26/02/10 11:22
Pete Sampras received a rapturous, heros welcome in his first appearance on English soil in six years as he defeated John McEnroe 6-3, 6-4 at the BlackRock Masters Tennis in London.
In the opinion of Sampras, McEnroe played the best tennis he has ever produced against the seven-time Wimbledon champion, but it still wasnt enough to slay the younger of the two Americans at the Royal Albert Hall.
McEnroe forced 0-40 on Sampras opening service game, but he couldnt quite convert his only real opportunity on his opponents serve.
After that, some of the rallies and reflexes were breathtaking for men supposedly past their peak.
Both players served and volleyed throughout, and a packed crowd in the Royal Albert Hall savoured every moment. So did the players.
Talking to a few of the guys about playing here they told me there were great crowds and that the arena was phenomenal and it really was, said Sampras.
To be retired for six years and still be able to play in front of good crowds like this is an honour. It was a fun night of tennis, it really was.
And he had some generous words for McEnroe.
To be 49 and to be able to serve and volley and be effective and still have the hands and the movement is incredible.
Forty-nine is not young in tennis so more credit to him for keeping himself fit. I know he does a lot of off-court training and its paid off. Im really impressed.
So was McEnroe.
This is the 12th year Ive played and I dont know if theres a lot of matches Ive played better than this and I lost, said McEnroe.
I was a little unlucky in some of the games, like the two service games and when I had 0-40 in the first game. Its sort of like being thrown out to the wolves to play Pete in my first match but its just good to be part of it even though I lost.
Sampras said he might use his day off on Thursday to visit Wimbledon. He hasn't been back to the scene of his greatest triumphs since he lost to George Bastl in 2002.
Elsewhere, Greg Rusedski scraped past Stefan Edberg 7-6(7), 5-7,10-6 and Cedric Pioline defeated Jeremy Bates 6-3, 6-4.