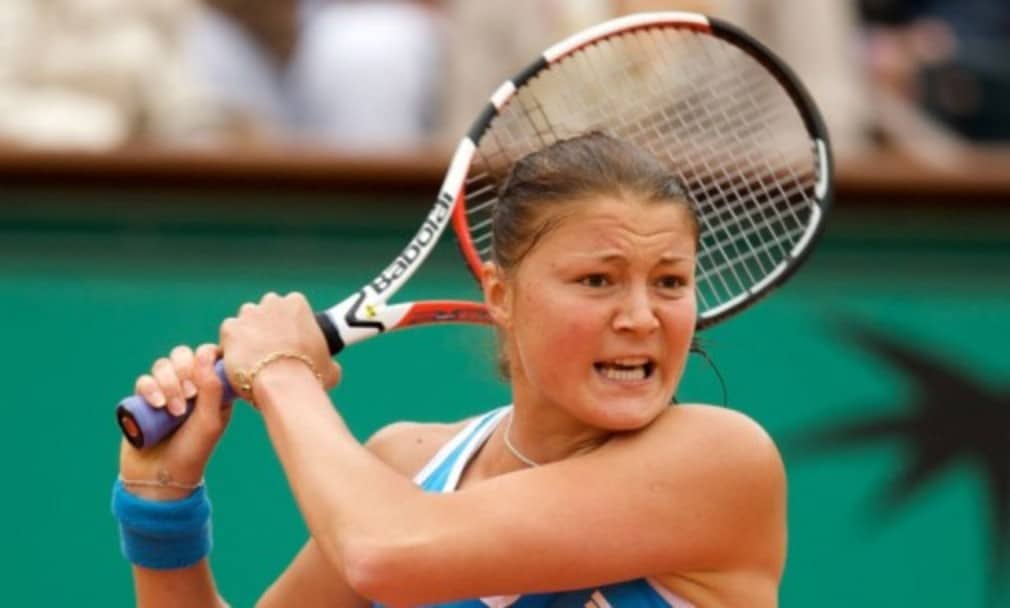 Safina announces retirement from tennis
Originally published on 12/05/14
The Russian announced the decision in an emotional on-court ceremony at the Mutua Madrid Open, the last tournament she played in on the WTA Tour in 2011.
During her career she won 12 WTA titles, including the Madrid Open, reached three Grand Slam finals and rose to No.1 in the world in April 2009.
She had hoped she might be able to make a comeback but in the end made the difficult decision to retire.
"I took as much time as I could," said Safina, the younger sister of former men's No.1 Marat Safin, in an interview with wtatennis.com. "I'm not the kind of person who would say no, then I would think and maybe come back. I always prefer to take as much time as I can and when you're quiet inside, you're sure, it's the time.
"It was coming for three years. There was no way back for my back. I was having so much pain in my back. It was tough because everything was hurting me.
"When you don't compete your body is different, it is used to always doing workouts and when you stop it is in shock in a big way.
"I miss tennis so much I cannot say but I miss the people who are supporting me, the fans and the people on tour. I don't travel as much anymore so I don't see them. Even the players, we were competitors but we were friends."
Safina hit her peak between 2008 and 2009 as she reached the final of the French Open twice and also lost to Serena Williams in the Australian Open final.
She and Safin remain the only brother and sister ever to have both topped the rankings and she said her win in Berlin in 2008 was the turning point in her career.
"Those two years from 2008-9 when it was one tournament to another everything changed, I was top 20 then I won Berlin, then everything changed," she said.
"I am going to Berlin this year to go back to where everything started. The biggest push was when I won there."
Asked what she is doing now, Safina said: "I tried to live in New York but it was tough because my family is in Moscow so I lived there for three months then went back to Russia. I am studying now and helping my brother but it is different.
"I tried to commentate a little bit, which was a different experience, so I am doing a bit of everything, nothing that is too serious but a bit of everything."