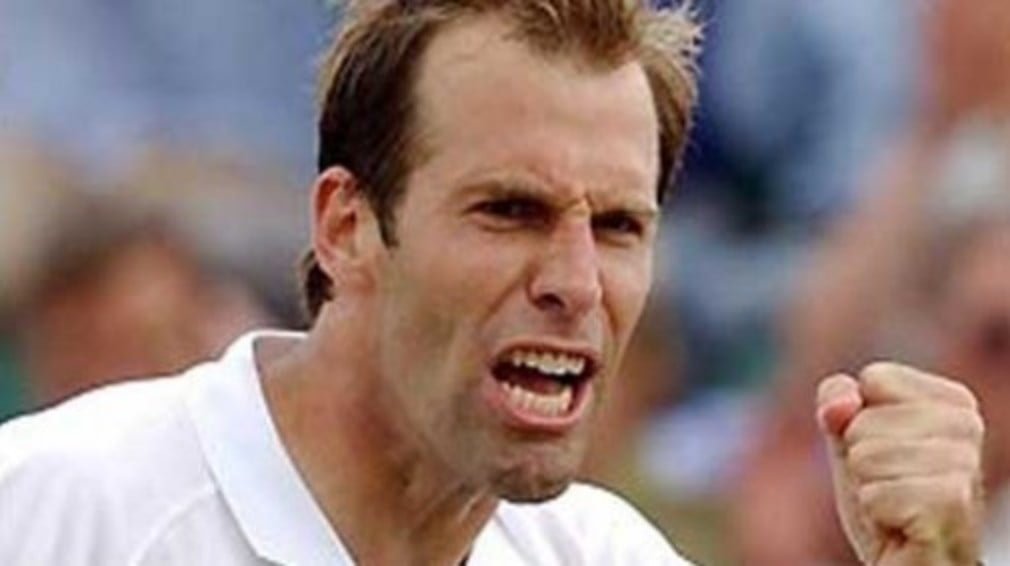 Rusedski relishing renewing old rivalries
Originally published on 26/02/10 11:18
Greg Rusedski says he cant wait to get back on court with the likes of Pete Sampras and Goran Ivanisevic at the BlackRock Masters Tennis at Londons Royal Albert Hall this December.
The Canadian-born left-hander, who now works for the LTA, is the latest to confirm his place in the eight-man field.
Rusedski, who reached the US Open final in 1997, had been linked with a return to the British Davis Cup team next year, but was quick to squash those rumours at a press conference in London on Wednesday.
I think Ill stick with trying to win the BlackRock Masters Tennis at the Royal Albert Hall in December, said Rusedski. The competition at the Royal Albert Hall is going to be tough enough as it is!
The former world No.4 will join the likes of Pete Sampras, Stefan Edberg, Goran Ivanisevic, John McEnroe, Cedric Pioline, Guy Forget and Jeremy Bates at the event from 2-7 December.
At the top of his wish list when he arrives at the magnificent west London venue will be victories over Sampras and Ivanisevic Rusedski only ever beat them once on tour, ending his playing days with losing 9-1 head-to-head records against both men.
Pete Sampras was one of the greatest, if not the greatest player to have played the sport, Rusedski said. He won 14 Grand Slam titles and has kept himself in great shape.
Pete was a guy that I only managed to beat once, but it would be great to beat him a second time, especially as this event is in London.
Goran is a great personality and a great player and it didnt seem to matter how many match points I had, I just couldnt beat him. Maybe I can now!
The Royal Albert Hall is a fabulous venue and its great to get back out there and play again because you really miss that buzz of competition and being out there in front of people.
As well as the singles event, legends such as Henri Leconte, Pat Cash, Mansour Bahrami, Peter Fleming, Tom Gullikson and Mikael Pernfors will feature in the doubles draw.
For ticket information visit the official website