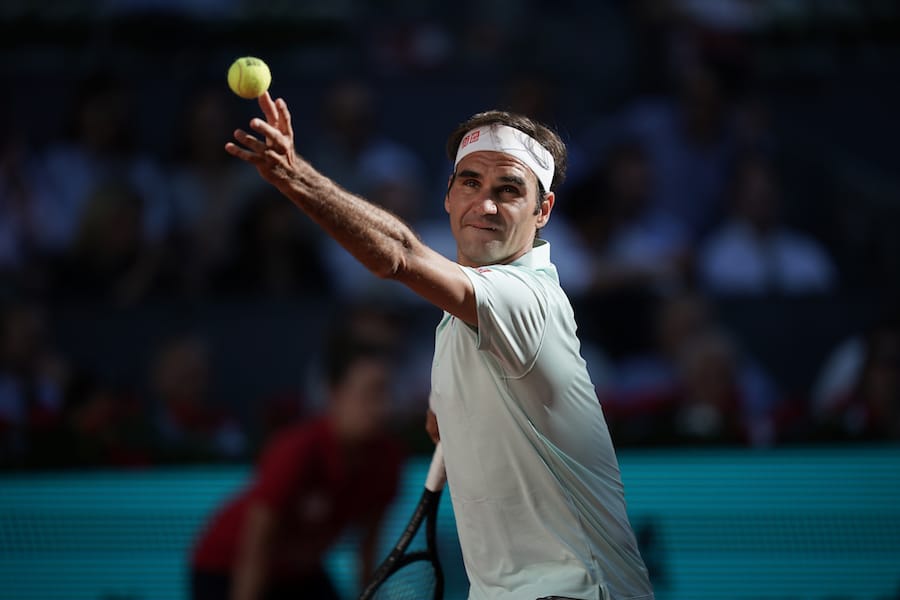 Roland Garros boss wants Federer v Nadal final: "Millions of fans would be delighted"
According to the Tournament Director of the 2019 French Open: "The day that Roger Federer retires we are going to wish for young players to be inspired to play offensive one handed tennis"
Maybe it's no surprise that these comments have come from Guy Forget, the tournament director for this year's Roland Garros but also a famously flamboyant one-handed tennis player.
He admits to being "…one of those who enjoys a little bit of champagne, easy, elegant tennis, and like all sports, we like to see virtuosos, people who do extremely complicated things in a very simple way."
However his comments to on radio channel Europe 1 were tinged with a sense of jealousy as he admitted that he doesn't know how Federer achieves what he does. ""But how does he do it? It's not possible, he does it very quickly and it feels like he's doing it whistling".
Forget reached a career high of No. 4 in the world in 1991 with some of his best results actually coming on the grass of Wimbledon rather than the clay of Paris. Maybe this is why he's made such emotional comments about Federer who also excels on the faster grass courts like Forget.
After retiring as a player, Forget served as France's Davis Cup team captain then joined the directing committee of the French Open in 2011, and in 2012 he became director of the Masters of Paris Bercy. In 2016, he became director of the French Open after the dismissal of Gilbert Ysern.
On the prospects of Federer winning the title one more time, Forget said: "If we had a final between Roger Federer and Rafael Nadal, I think millions of viewers would be delighted."
To follow the action at the French Open check out our guide to the tournament or keep visiting our news section for daily updates on all the action at the 2019 French Open. If you want to watch the French Open on TV then follow our advice here