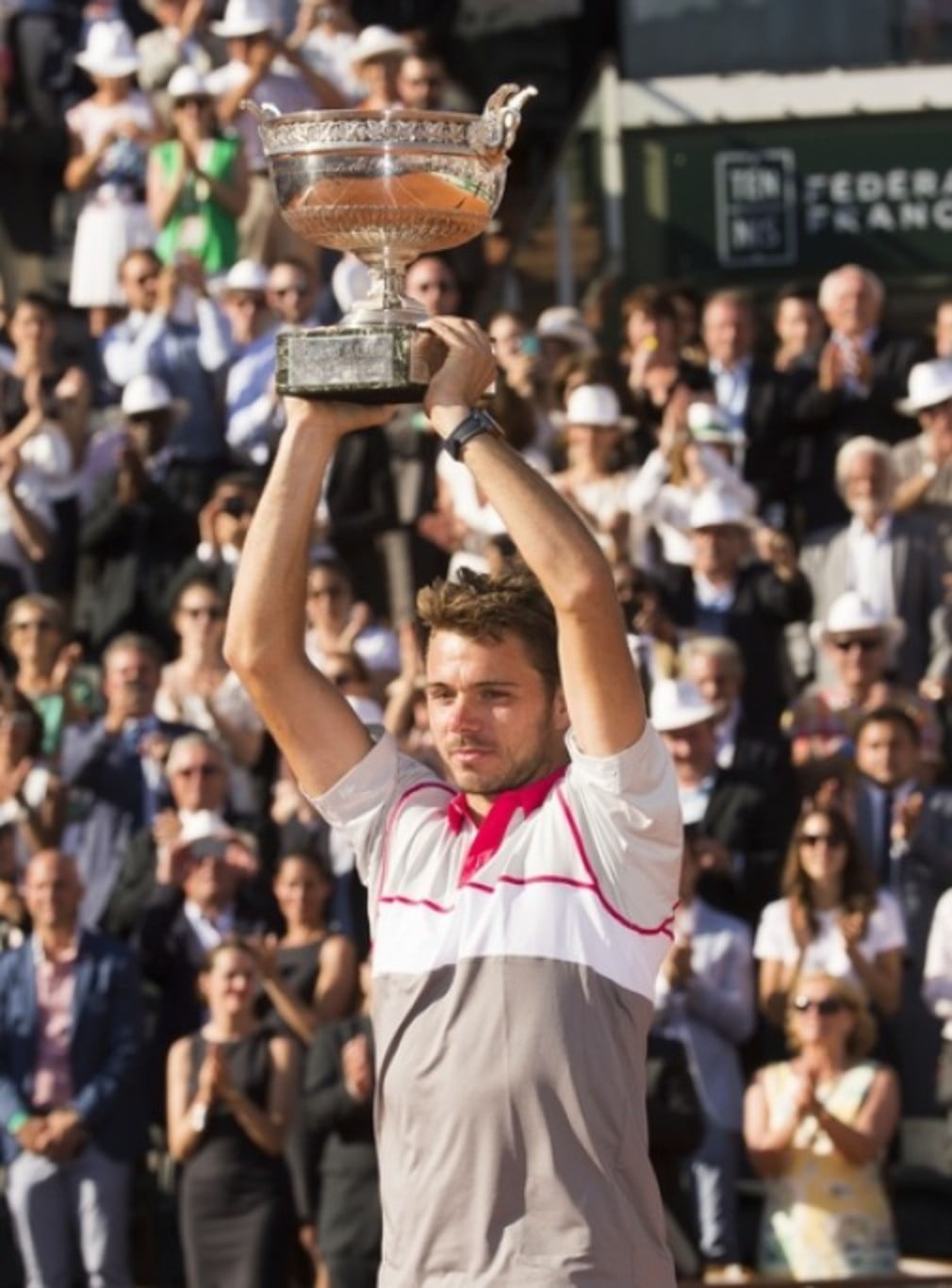 Roland Garros announces 2016 prize money
Originally published on 14/04/16 00:00
While the 2016 Roland Garros champions will receive an extra €200,000 compared with last year – representing an 11% increase, most of the prize fund has been committed to the rest of the field.
Players who lose before the quarter-finals who will see the most significant increases: singles players defeated in the second, third or fourth rounds will each collect 20% more than in 2015.
The total prize pot of €32,017,500 is a 14% increase compared to 2015, while the prize money total has increased by an astonishing 70% since 2012. Four years ago Rafael Nadal and Maria Sharapova both won €1,250,000 for winning the singles from a €18.7 million prize pot.
"This noticeable increase in prize money at Roland Garros is the final raise mentioned in the four-year plan drawn up for 2013 to 2016," said Roland Garros tournament director Guy Forget.
"In total, the tournament's prize money will have increased by an historic 70% during this four-year period, with a particular focus on those players who are eliminated in the first week, who have seen their earnings double."

Roland Garros 2016
Men's & Women's singles
Prize money
2016
Prize money
2015
Champion

€2,000,000

€1,800,000

Runner-up

€1,000,000

€900,000

Semi-finalist

€500,000

€450,000

Quarter-finalist

€294,000

€250,000

Round of 16

€173,000

€145,000

Third Round

€102,000

€85,000

Second Round

€60,000

€50,000

First Round

€30,000

€27,000
Men's & Women's Doubles
Prize money
2016
Prize money
2015
Champions

€500,000

€450,000

Runners-up

€250,000

€225,000

Semi-finalist

€125,000

€112,500

Quarter-finalist

€68,000

€61,000

Third Round

€37,000

€33,000

Second Round

€19,000

€18,000

First Round

€9,500

€9,000
Men's & Women's singles qualifiers

Prize money





2016

Prize money





2015

Loss in third round

€14,000

€12,000

Loss in second round

€7,000

€6,000

Loss in first round

€3,500

€3,000