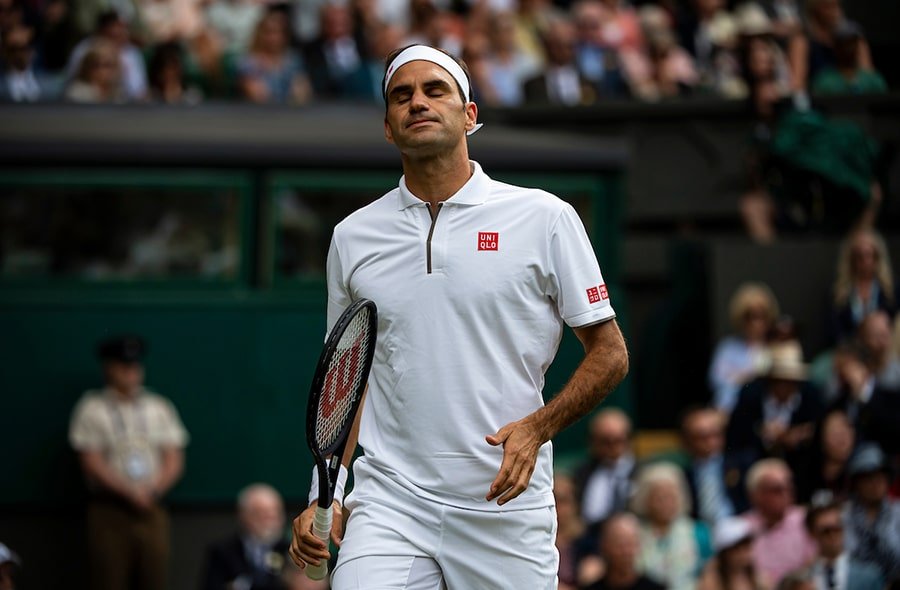 Roger Federer refuses to offer Novak Djokovic support in ATP row
Roger Federer was in 'no mood to talk politics' when reporters asked him to comment on the growing chaos surrounding Novak Djokovic's player council.
Rumbles of discontent have underpinned a period of uncertainty surrounding the future of the ATP, after the council, which is headed by Djokovic, voted to remove the organisation's chairman, Chris Kermode, from his position earlier this year.
A seven hour meeting last Friday saw four members of the council – Jamie Murray, Robin Haase, Sergiy Stakhovsky and coach Dani Vallverdu – quit their positions, prompting Feliciano Lopez to say everything felt like it was "falling apart" in the men's game.
Djokovic is the man to bear the brunt of criticism for the situation and, when quizzed on the matter, Federer certainly didn't offer the world number one his backing.
"Yeah, they had a long meeting," Federer said. "I don't know what was spoken in those seven hours. I have not spoken to Novak since, or yet, so… I don't know what to tell you.
"I'm honestly not in the mood to talk politics. We're on the second day of Wimbledon, and that is your last question you had about politics today.
"Other guys would like to talk about maybe forehands and backhands. But I respect your questions. No problem."
Federer did add, though, that he feels the political upheaval in the sport right now is wholly unnecessary.
Federer's press conference comments on the player council resignations and ATP politics. He says he has not spoken to Djokovic at all and is not "in the mood" to talk politics.#Wimbledon pic.twitter.com/tsBYnysDdB

— Dima (@panicmode_on) 2 July 2019
"It's definitely not a good situation," he said, "and I think also it's not like the tour is in a bad place.
"We have record numbers in terms of I'm sure prize money, attendance. Things are going well.
"Just seems on the political side we're struggling a little bit to figure that part out."
Enjoy Wimbledon even more with our exclusive, 164 page, 'Guide to Wimbledon 2019'
To find out how to get tickets for Wimbledon this year read our 9 point guide here
For all the latest Wimbledon news before, during and after the tournament make sure you bookmark our 'Wimbledon News' section here
If you can't visit the tournament then do the next best thing and read our guide on how to watch Wimbledon on television
To read more amazing articles like this you can explore Tennishead magazine here or you can subscribe for free to our email newsletter