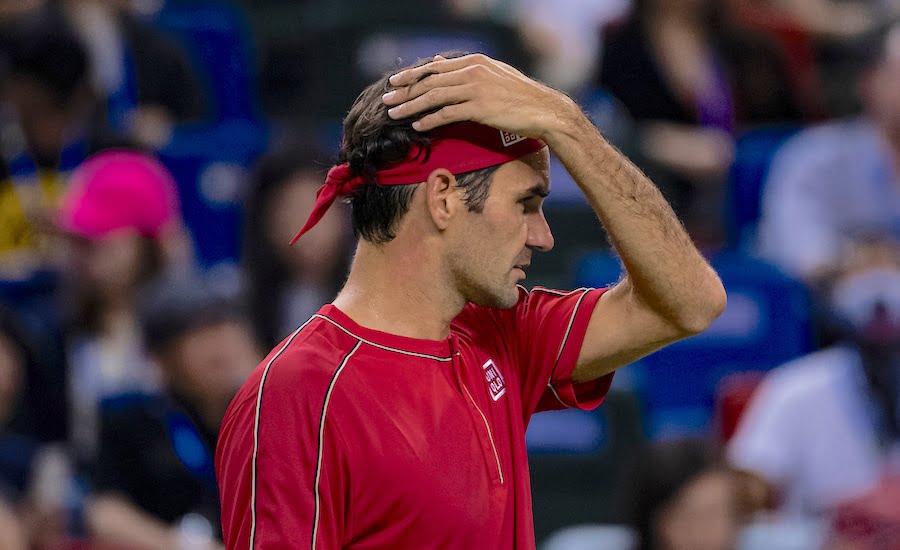 Roger Federer reacts angrily in press conference after receiving penalty during crushing loss
Roger Federer is renowned for his calm demeanour both on and off the court but for once he was drawn into an unusual reaction on the court which boiled over in his post match press conference
Roger Federer, to many the greatest tennis player of all time, has built a career based on being ice cool when the heat is on but even the great Swiss couldn't control his temper during a topsy turvy match in the quarter finals of the Shanghai Open as he went down in 3 sets to German star Alexander Zverev.
During the match Federer had initially received a code violation for smashing a ball into the crowd in anger after losing a crucial point during the second set tie break, which he went on to win. Federer then repeated the illegal action later in the third set and was rightly given a point penalty by the umpire.
After the match Federer was questioned repeatedly about the incident by the world's media. One question in particular seemed to rile Federer and he refused to answer it after biting back at the journalist who had simply asked him to explain more about how why he was unhappy about the umpire's decision?
Federer said, "So you could write on Twitter, you mean? No, it would be nice to write something nice once also about the game. Next question"
Federer went on to lose the match 3-6, 7-6, 3-6 to Alexander Zverev and will now play next at the Swiss Indoors event in Basel where he could face Zverev yet again if they were both to make it to the final.
Federer has won his home country tournament an incredible 9 times since he first triumphed in 2006 and few would bet against him making it 10 in 2019.
To read every issue ever published of the world's best tennis magazine, tennishead, visit our 'Magazine Archive' and you can buy a copy of the latest issue here.To win incredible tennis prizes for free, enter our latest 'Competitions'. For all the breaking tennis news and exclusive player interviews, visit our 'News' section. For the latest racket, ball, shoe and clothing buyers guides plus video play tests, visit our 'Gear' section