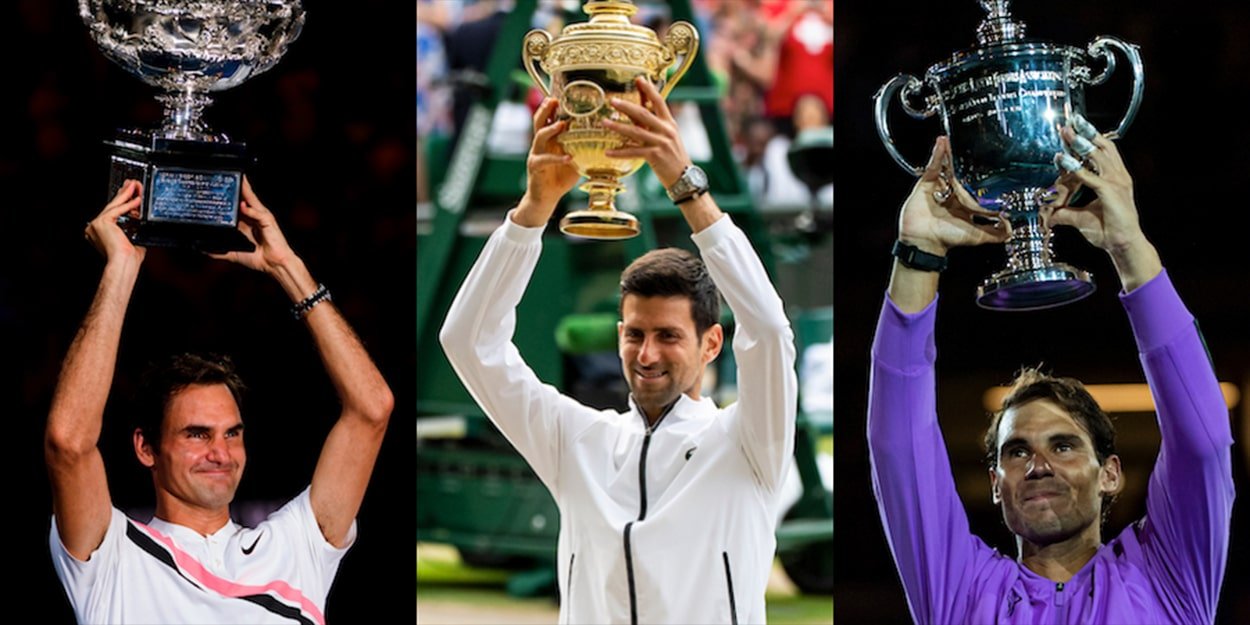 Roger Federer, Rafael Nadal, and Novak Djokovic era may be over, suggests former world number three
Grigor Dimitrov says Dominic Thiem's US Open win could be the spark the younger players need to break the dominance of Rafael Nadal, Roger Federer, and Novak Djokovic.
Nadal and Djokovic, along with Roger Federer, have dominated tennis for over a decade now, and won every Grand Slam between them for six years before Thiem's breakthrough.
For many years, Dimitrov was the man tipped to break the trio's dominance, but he has fallen away badly since winning the ATP Finals in 2017 and climbing to number three in the world.
He, though, thinks things may be about to dramatically change.
"It's intriguing," Dimitrov said of the potential effect Thiem's US Open triumph could have on the ATP Tour moving forward.
"It helps the young generation to believe a little bit more.
"You're going to see a lot of more different winners I think overall."
The big three once again look vulnerable going into the French Open later this month. Roger Federer will not play at all due to undergoing double knee-surgery this year.
Nadal will be the big favourite again, but he heads to Paris having only played three matches in seven months after skipping the US Open.
Djokovic, meanwhile, is suffering from some disciplinary issues and has been accused by many to be struggling with too many off-court issues to be fully focused on his tennis.