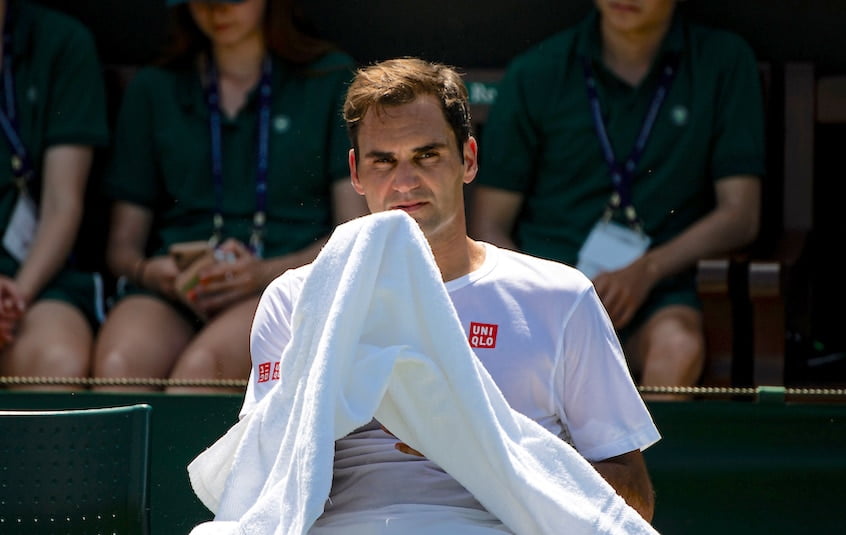 "Roger Federer has this last chance to win another Grand Slam" says 10 time Wimbledon competitor
Roger Federer has to win this year's Wimbledon if he wants to add to his tally of 20 Grand Slam titles according to a 7 time Grand Slam champion
The only hope Roger Federer has of winning Wimbledon is in the next 2 weeks as this is his last chance according to Mats Wilander. The Swedish ex-player and commentator for Eurosport says that because a lot of the players can't play well on grass then this gives Federer an even better chance of winning his 21st Grand slam singles title on July 14th this year.
Wilander was talking in a pre-Wimbledon interview for Eurosport when he said, "I think this is it – Wimbledon is his best chance, in my opinion this is the only one that he has a chance to win. At Wimbledon, you basically shake away at least half of the field from not being able to know how to play on grass. They've never played on grass before and you can't just come to Wimbledon and play well on grass. So, I think that maybe there are 20 or 25 guys that he could lose to potentially on any given day. It gives him a good chance. So, I think this is it. It's the last one he can win, to me."
Roger Federer has won the Wimbledon men's singles title a total of 8 times and is regarded as the best men's player to ever play on grass. But he's now nearly 38 years old and reaching the end of his incredible career. The only title he hasn't won is the Olympic men's singles which he will most likely compete in again for the last time next year at the Japan 2020 games.
Many commentators believe that he might decided to retire after those games whether he wins or not in Tokyo.
Now you can look ahead to Wimbledon with our exclusive, 164 page, 'Guide to Wimbledon 2019'
To find out how to get tickets for Wimbledon this year read our 9 point guide here
For all the latest Wimbledon news before, during and after the tournament make sure you bookmark our 'Wimbledon News' section here
If you can't visit the tournament then do the next best thing and read our guide on how to watch Wimbledon on television
To read more amazing articles like this you can explore Tennishead magazine here or you can subscribe for free to our email newsletter