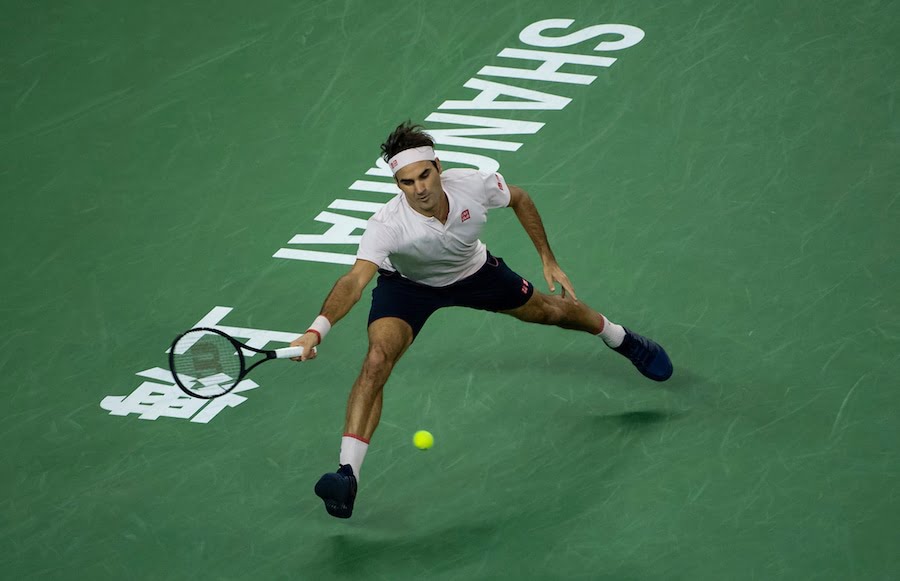 Roger Federer confirms 2019 tournament schedule in fun video
Roger Federer has appeared in a video to announce that he is playing the Shanghai Masters again this year as the tournament organisers launch an exciting change to the tournament schedule
Roger Federer has played the Shanghai Masters a total of 7 times in his career and in a recently released video he's taken time to look back over those past appearances discussing some fond memories from the tennis he's played and the other activities he's enjoyed, plus he's confirmed that 2019 will be his 8th appearance at the Master 1000 event.
This coincides with the announcement that the tournament will feature day & night sessions for the first time ever as tickets go on sale today. In a press release organisers have said, "The multi award-winning tournament is always looking to provide our tennis savvy guests a greater experience. This year, in order to better meet the diverse needs of fans, the tournament is introducing a new scheduling program which will see day and night session tickets on sale for the very first time."
Federer is expected to be joined by Rafa Nadal and Novak Djokovic third year plus every other player ranked in the Top 20 in the world.
Watch Federer's full video message here:
2018 in Shanghai saw Federer suffer a surprise loss in the semi-final to an inspired Borna Coric, Coric then lost out to Novak Djokovic in the final. Coric had made it through to play Federer after he received a walkover against Juan Martin del Potro after the unlucky Argentine broke his leg during the first set.
Look ahead to the rest of 2019 with our guides to every tournament on the ATP Tour and the WTA Tour. If you can't visit the tournaments you love then do the next best thing and read our guide on how to watch all the ATP Tour matches on television in 2019. To read more amazing articles like this you can explore Tennishead magazine here or you can subscribe for free to our email newsletter here