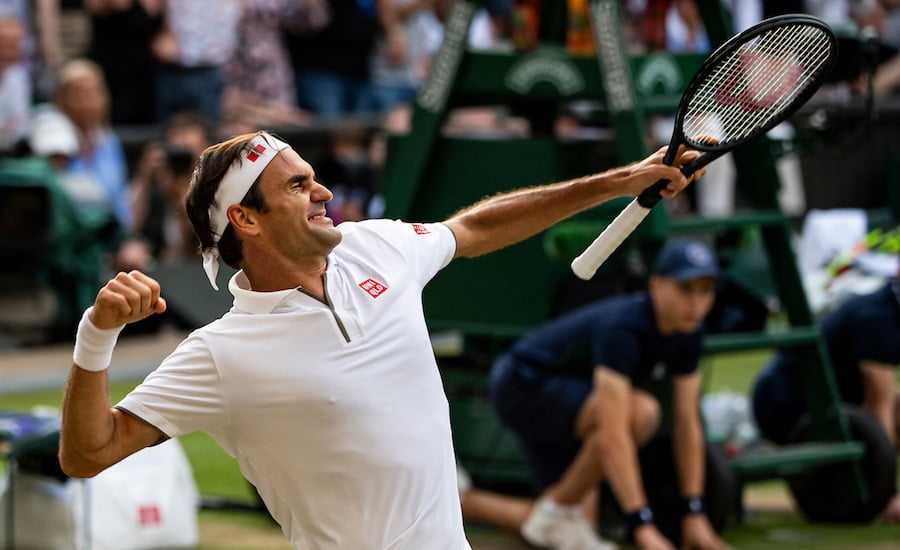 Roger Federer career still dominating Nadal, Djokovic using key measure of success
The race to be crowned the greatest of all time is hotting up but in one measure of success it's hard to argue for Nadal or Djokovic over Roger Federer
Roger Federer holds the record for the most times in a tennis career that a player has achieved a win ratio over 90% across the season. The Swiss maestro has managed this incredible feat a total of 4 times versus Nadal and Djokovic who have both managed to achieve it twice. Federer's dominance during the three year period from 2004 – 2006 contributed to 3 of his 4 years with his comeback year in 2017 also being a season where he achieved a win ratio of over 90%.
What makes Federer's achievements all the more astounding is that during this time he was playing many more matches across a season than is now normal for the top players. In 2005 and 2006 he played over 85 matches each season whilst still achieving a 90% win ratio. Only Djokovic in 2015 can match this incredible feat.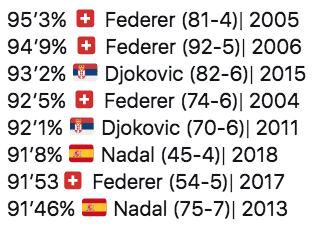 Federer currently stands at the top of the list of most Grand Slam singles titles with 20 but Nadal, with 19, and Djokovic, with 16, are very close behind. Both players are also a number of years younger than Federer so their chances of catching and overhauling his total seem good assuming they can both stay fit and carry on playing until the same age as Federer when he decides to retire.
Look ahead to the rest of 2019 with our guides to every tournament on the ATP Tour and the WTA Tour. If you can't visit the tournaments you love then do the next best thing and read our guide on how to watch all the ATP Tour matches on television in 2019. To read more amazing articles like this you can explore Tennishead digital magazine here or you can subscribe for free to our email newsletter here