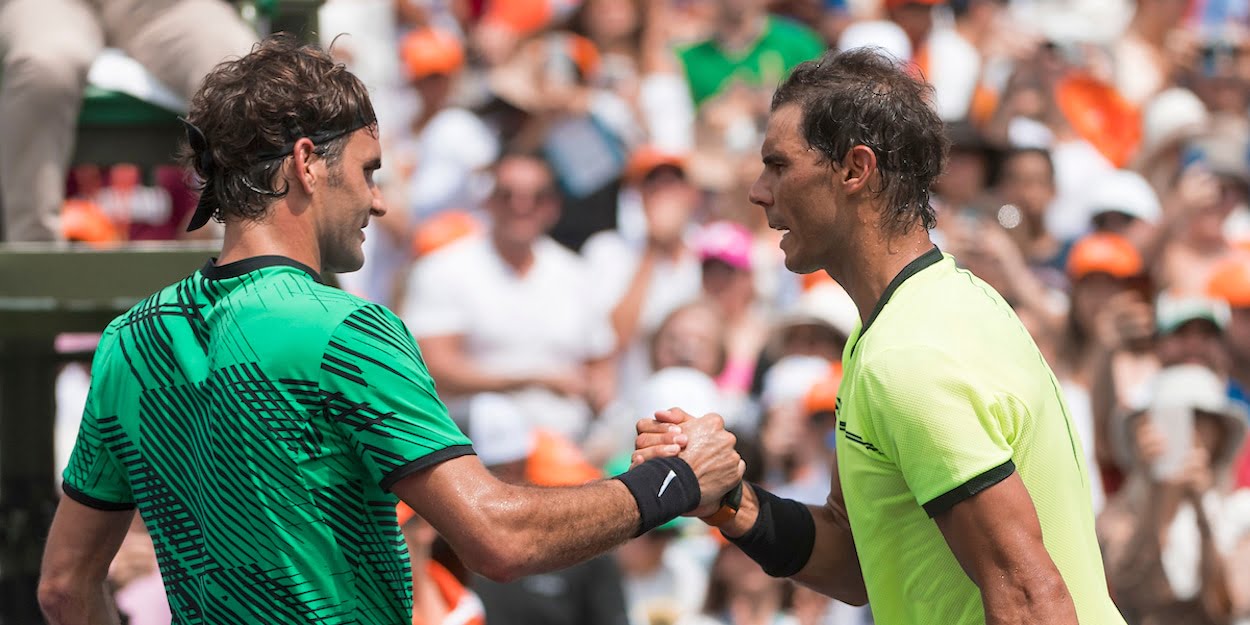 Roger Federer and Rafael Nadal have unfair advantage, claims former world number one
Gustavo Kuerten says the reason Rafael Nadal and Roger Federer have such impressive records is that they have more time that other generations to amass them.
Nadal won the French Open last week to join Federer with 20 Grand Slam titles. Novak Djokovic, who lost the final, has 17.
They are the consensus three greatest players of all time, largely due to the statistics that back up their claims, but Kuerten believes it is unfair to compare them with players of previous eras who had shorter careers.
"The fact is that life is going to change a lot over the next 50 years, and this is a reflection of what is to come," Kuerten said.
"The human being is different, one is born to live 150 years. Sport, and tennis, are on the crest of that wave.
"Nadal and Federer have five or eight years of extra tennis life compared to previous generations.
"They are from a generation that has science at its disposal, they have the physical capacity to do things much better for much longer. And there time is decisive.
"If you think about a 15-year career, it's 50 percent more than a ten-year career. They started before us and will finish later.
"Tennis players will play for 20 years and will still be competitive at 40. And that's when they have to try to play well at 35, at 38.