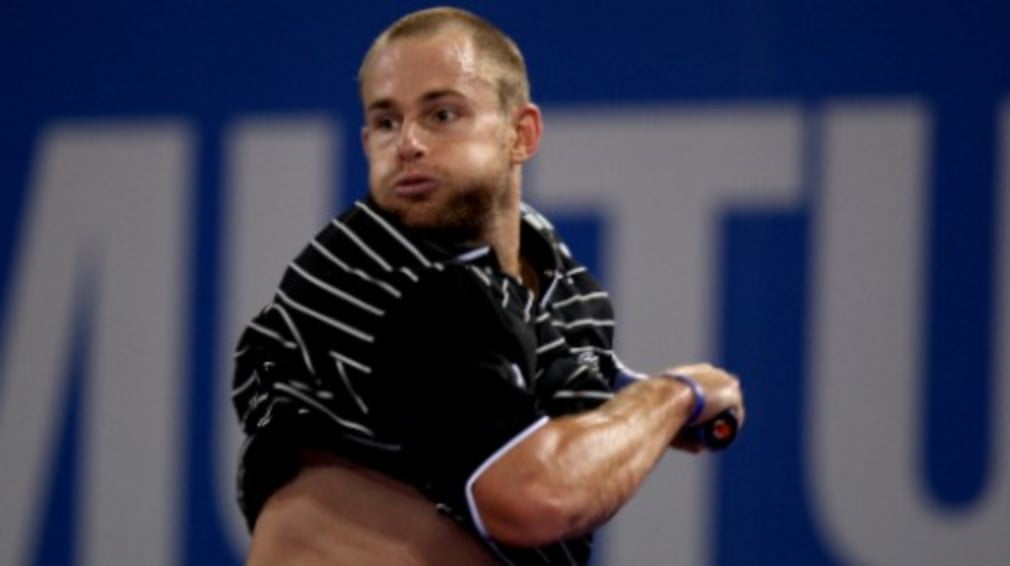 Roddick withdraws from Tennis Masters Cup
Originally published on 26/02/10 11:20
An ankle injury has forced Andy Roddick to withdraw from this weeks ATP Tennis Masters Cup in Shanghai just hours before his round robin match against top seed Roger Federer.
Roddick and Federer were scheduled to meet in the Red Group on Wednesday night at the Qi Zhong Arena in Shanghai.
The American said he injured the ankle in practice on Tuesday and when he tried to warm up for Wednesday's match he realised he wasn't fit to play.
"When I was doing a warm-up drill in practice [on Tuesday] I just went over on it," he said. "We tried as much as we could to get it better.
"I can't really stop and start very quickly. It's anything when I go kind of over on the outside it hurts. I do that a lot on my serve so it's definitely a tough prospect trying to beat Roger with no serve and not being able to move much.
"It was an accident and it was unlucky it happened. Could easily have happen if you were walking down the street."
Roddick will be replaced by first alternate Radek Stepanek, who will take on Federer at 8pm local time. The Swiss world No.2 is looking for his first victory of the tournament after losing his opening match against Gilles Simon on Monday. Simon will take on Briton Andy Murray in the days opening Red Group contest.
Roddick said he telephoned Stepanek early on Wednesday to warn him he may have to face Federer later in the day.
I called him this morning at about 10 or 10.30 and said,