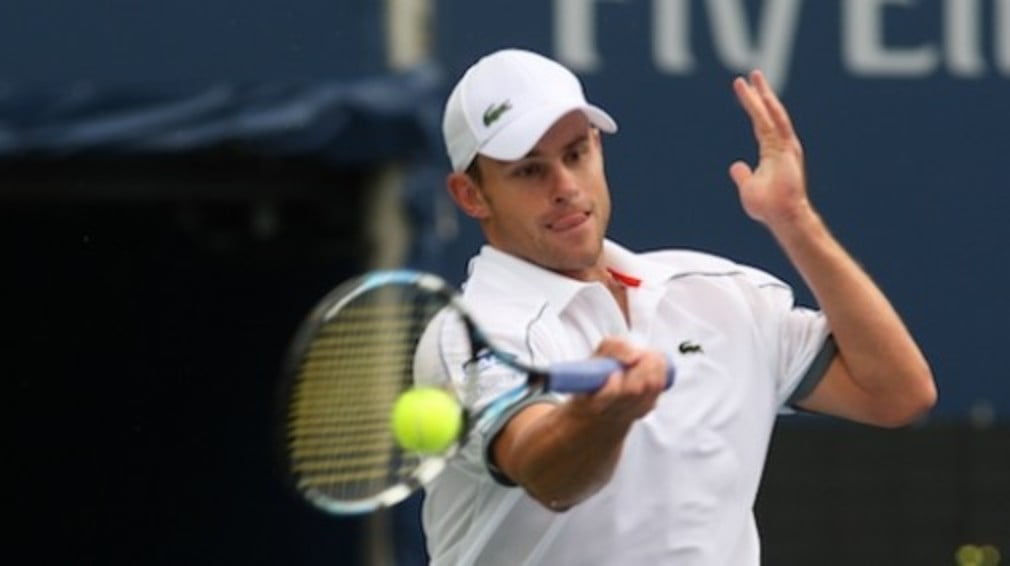 Roddick returns to action, but Moya is out in LA
Originally published on 26/02/10 11:08
Top seed Andy Roddick earned a 6-2 6-2 win over Dusan Vemic of Serbia in the second round of the Countrywide Classic in Los Angeles, but NCAA champion Amer Delic 6-2 6-7(5) 7-6(5).
Roddick, who had withdrawn from Cincinnati with neck and shoulder problems, reported no problems with either following the match, although Vemic's style made it hard for the American to assess the state of his own game.
"I lose six points in a row. That never happens" – Carlos Moya
"He plays a little wild with the drops and slices," Roddick said. "I wasn't expecting a lot of rhythm and I don't think I got much. It's a good strategy for him, but it's tough to actually win a match like that. To be able to get through rather straightforward was a good thing."
More than can be said for Moya. Against an opponent playing in just his fifth ATP Tour event of the year, Moya was broken four times as Delic served well, hitting 14 aces and saving four break points before taking control of the third-set tie-break by winning six points in a row after Moya took a 3-0 lead.
"I lose six points in a row. That never happens," Moya said with a shrug. "I got a little bit nervous, and he played well on those points. He went for big shots and they worked for him. It took a while for me to get into the match. My legs were heavy. He served very well and I wasn't moving well."
The win, Delic's sixth in 10 tour matches this year, moves him into Friday's quarterfinals against Juan Martin del Potro after the Argentinian beat Italian qualifier Andrea Stoppini, 6-4 6-2.
Elsewhere, Marc Gicquel of France beat 19-year-old American Donald Young, 6-3, 6-3. Young, who had what he said was the best win of his career on Tuesday when he ousted two-time event champion and No.8 seed Tommy Haas, couldn't sustain the level of play that he needed to overcome the German.
He hasn't won back-to-back matches on the tour since reaching the third round at Indian Wells in mid-March. "He played well, but I don't think I played the way I wanted to play," said Young, who lost the final three games of the match. "I had my best win and I couldn't play at the same level.
"That's something I have to change. I don't think it's a matter of the shots or the strategy, I think it's the mental part of it, playing at the same level, playing consistently."
Gicquel, who beat American wild card Zack Fleishman in the first round, said Young has a lot of talent, but needs to improve his footwork. "I was playing good today," the Frenchman said. "It's always hard playing an American when you're in the USA, so I just tried to focus on the whole match. I like the atmosphere here and the people."