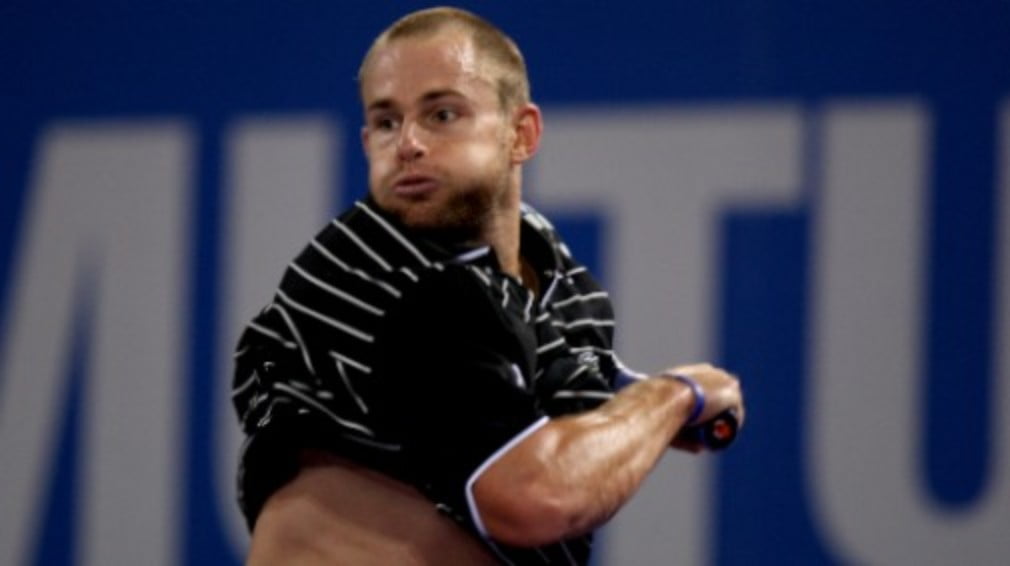 Roddick into Shanghai – Simon and Delpo must wait
Originally published on 26/02/10 11:18
Andy Roddick became the sixth player to book his place at the ATPs end-of-season Tennis Masters Cup after beating Frenchman Gilles Simon at the Paris Masters on Thursday.
The American came away with a 6-3, 7-5 victory to earn his ticket to the grand finale to the mens season.
He plays another Frenchman, Jo-Wilfried Tsonga, on Friday after the Aussie Open runner-up produced the shock of the day by beating third seed Novak Djokovic 6-4, 1-6, 6-3.
Tsongas three-set success keeps his slender hopes of reaching the Shanghai event alive.
Roddick will join Djokovic, Rafael Nadal, Roger Federer, Andy Murray and Nikolay Davydenko at the Masters Cup, who had all done enough to qualify before the Paris event began.
Defeat for Simon means the Frenchman must wait and see whether anyone replaces him in the ATP Race top eight he currently occupies eighth place.
Any one of Tsonga, James Blake or David Nalbandian could potentially leapfrog Simon depending on their results in the French capital.
Another player waiting to find out whether he has done enough to make it to China is seventh-placed Juan Martin Del Potro, who crashed 6-4, 6-0 to defending champion Nalbandian earlier in the day.
Nalbandian beat his compatriot for the second time in three weeks as he booked his quarter-final place against fourth seed Murray, who eased past Spains Fernando Verdasco 6-3, 7-6.
Seventh spot would be good enough to make sure Del Potro joins the elite field in Asia, but like Simon, he must now wait and see whether anyone overtakes him by reaching the latter stages in Paris.
Blake did his chances no harm when he beat German Philipp Kohlschreiber 6-4, 6-4 on Thursday. The American would replace Simon in eighth position if he reached the final this week but must first get past Federer in the last eight after the Swiss beat Croat Marin Cilic 6-3, 6-4.
Late in the day top seed Nadal ended the Shanghai dreams of Gael Monfils when the Spaniard dominated the Frenchman during a 6-3, 6-2 victory.
On Friday, Nadal will face Russian sixth seed Davydenko who got past Czech Tomas Berdych 6-1, 6-1.
ATP

Race (as of Thursday evening)

1) Rafael Nadal 1335 (adds 20 pts if wins Friday)
2) Roger Federer 1041 (adds 20 pts if wins Friday)
3) Novak Djokovic 929
4) Andy Murray 684 (adds 20 pts if wins Friday)
5) Nikolay Davydenko 433 (adds 10 pts if wins Thursday)
6) Andy Roddick 394 (adds 20 pts if wins Friday)
7) Juan Martin Del Potro 369
8) Gilles Simon 356
9) David Ferrer 339
10) James Blake 335 (adds 20 pts if wins Friday)
11) Jo-Wilfried Tsonga 315 (adds 20 pts if wins Friday)
12) Stanislas Wawrinka 302
13) David Nalbandian 300 (adds 20 pts if wins Friday)