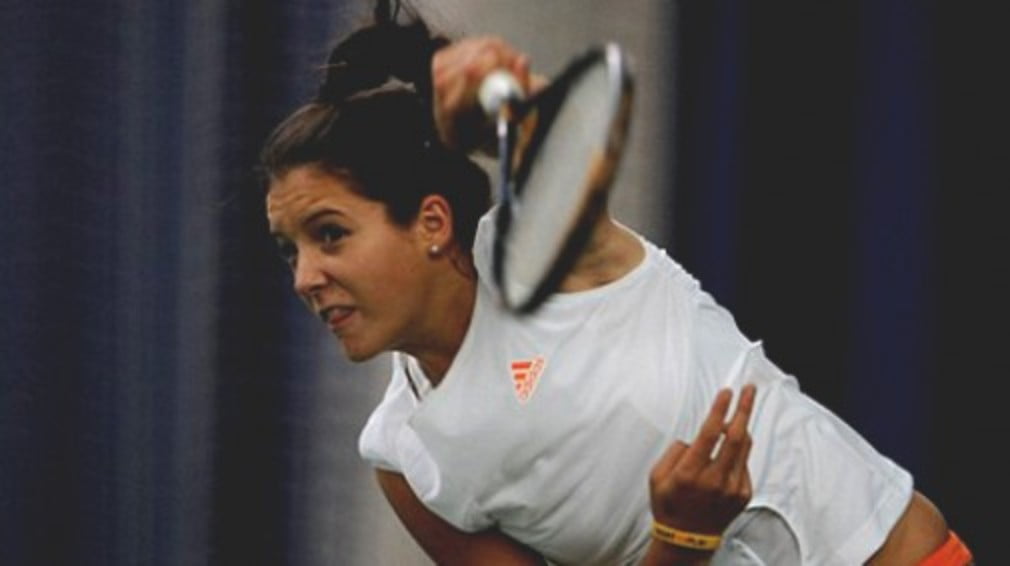 Robson through to Shrewsbury semis
Originally published on 26/02/10 11:15
Laura Robson's impressive run at the $75,000 ITF event in Shrewsbury continues after the Wimbledon Junior champion beat the tournament's No.4 seed, Israel's Tzipi Obziler, 6-3 6-3 in the quarter-finals.
Junior British No.1 Robson beat fellow Brit Urszula Radwanska in the previous rounds to become the last surviving British player in the draw.
And her latest victory, claimed in just 63 minutes against an opponent 21 years her senior, means that Robson will enter the WTA rankings at around the world No.560 mark.
"I am very pleased with the way I played today," said Robson, who now faces Estonia's world No.161 Maret Ani in the last four.
"Martijn [Bok, her coach] and I talked through the game plan before I went on and it obviously worked. Tomorrow will be a tough match and I am looking forward to it."
Robson, playing in he second WTA event, must wait until her third event to earn a Tour ranking. She is currently listed as an alternate entrant for the $50,000 ITF event in Joue-Les-Tours starting 6th October.
Earlier in the day, Tennishead's newest recruit Sarah Borwell reached the final of the doubles event with her American partner Courtney Nagle after beating Stefania Boffa and Nikola Frankova 6-4 3-6 10-6.
They will face fellow Brit Anna Smith and Johanna Larsson in the final.