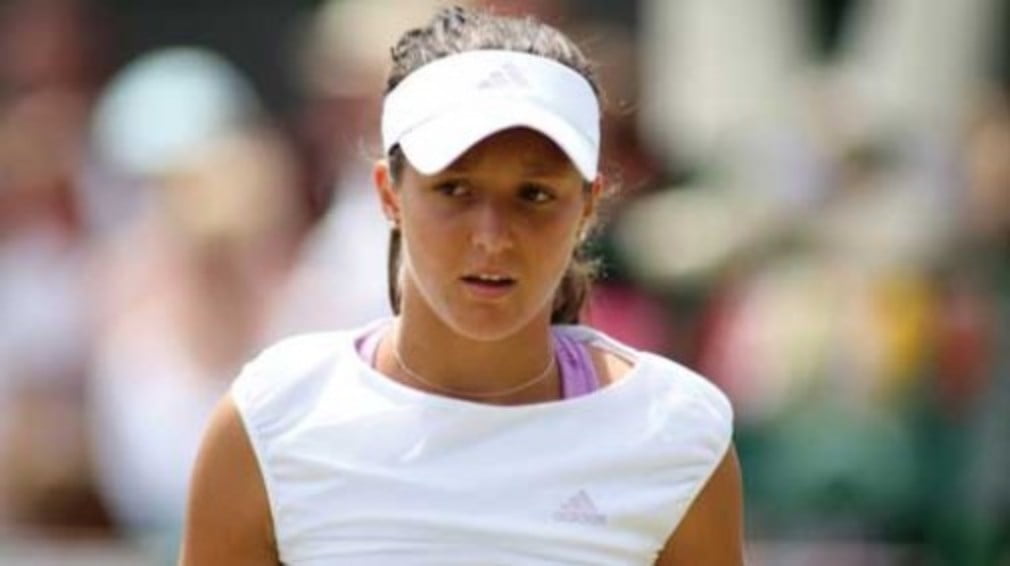 Robson makes winning start in Shrewsbury
Originally published on 26/02/10 11:15
British teenager Laura Robson marked her professional debut on British soil with a first round victory at the $75,000 ITF event in Shrewsbury on Wednesday.
Sign up for Tennishead email news alerts
The 14-year-old wild card, who became a household name in June when she won the girls singles at Wimbledon, beat fellow Briton and world No.325 Sarah Borwell
in three sets.
Robson, who played her first ever professional senior matches at a Futures event in France last week, came through 7-6, 3-6, 6-3 at the Welti Tennis Centre.
Her reward is a second round match against Pole Urszula Radwanska, the world No.128.
Robson told the Daily Telegraph: I had a tough match against Sarah and probably didnt play as well as I would have hoped in some parts of the match. But Im pleased that I won and I look forward to the rest of the week.
Borwell admitted afterwards that Robson's level of play had come as a bit of a surprise. I knew how well she hit the ball after watching her at Wimbledon," the 29-year-old told LTA website.
"I thought Id be able to overpower her with my aggression and I usually get a lot of free points on my serve but she picked up the returns so early that I wasnt able to hit her off the court.
Robson burst onto the front pages of British newspapers earlier in the summer when she became the youngest winner of the girls singles at Wimbledon since Martina Hingis.
The junior world No.6 kept a low profile for much of the summer, before making an appearance for Britain at the World Junior Tennis Finals in Prostejov, Czech Republic.
She then chose to skip the junior events at the US Open and last week appeared at the womens Limoges ITF Futures tournament.
The left-handers quality shone through when she won two qualifying matches for the loss of just six games, before a three-set main draw win over world No.845 Alice Balducci from Italy.
The adventure stopped there, however, when the left-hander from Wimbledon was forced to withdraw midway through her next match with a shoulder injury.
Robson, who is based at the LTA's National Tennis Centre in Roehampton and coached by Martijn Bok, needs to play one more women's event after Shrewsbury to gain her first WTA world singles ranking.
Players must have competed in three events to qualify for a women's ranking.