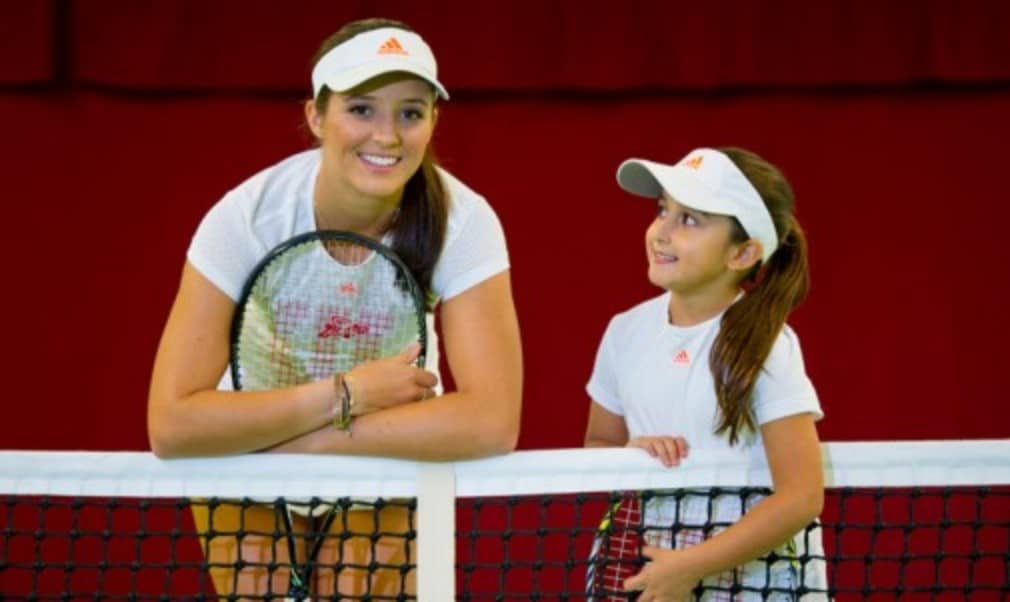 Robson looking to discover Britain's future tennis stars
Originally published on 29/04/14
The British No.1, who is sidelined this summer due to a wrist injury, will instead be helping to judge a nationwide talent search, open to children between the ages of five to eight.
The regional events will take place in May with the finals being held in June. The winners – one boy and one girl – will receive a three-year family membership, as well as coaching from Virgin Active, a racket and clothing contract with Wilson sporting goods and a once-in-a-lifetime opportunity to play a game with Robson. Virgin Active will run the competition every year for the next three years.
Robson, 20, said: "While I am extremely disappointed that I'm not going to be competing at Wimbledon, I am incredibly excited about focusing my energy on helping Virgin Active find and nurture the next generation of tennis talent.
"It is brilliant to see such a fantastic initiative which helps coach the young stars of the future. As a child I was very fortunate to have some incredible coaching support and guidance to help me to the top level, hopefully Active Aces will mean that there will be more opportunities for British youngsters in the long term."
The talent search is part of the Active Aces programme, a new scheme for 3–10 year olds that seeks to inspire the next generation of players.
Developed in partnership with the Lawn Tennis Association (LTA), the programme will serve up progressive, action-packed sessions that enable youngsters to benefit from expert coaching, whatever their ability.
The programme will be introduced across 21 Virgin Active Health and Racquet clubs in May and Virgin Active Founder, Sir Richard Branson, said: "Last summer Virgin Active firmly established itself as a leader in the tennis community by creating a complete offer for its members which has tripled the number of adult players over the last 12 months.
"This year we will build on the racquets offering and focus on encouraging young people into the sport. We are looking for two young winners of our 'search for a tennis ace' campaign who will benefit from our coaching schemes as well as the experience of our incredibly successful home grown talent Laura Robson."
For further information on Active Aces and to find your nearest club, visit www.virginactive.co.uk. Virgin Active members should apply in club and non-members can apply via virginactive.co.uk/tennisace