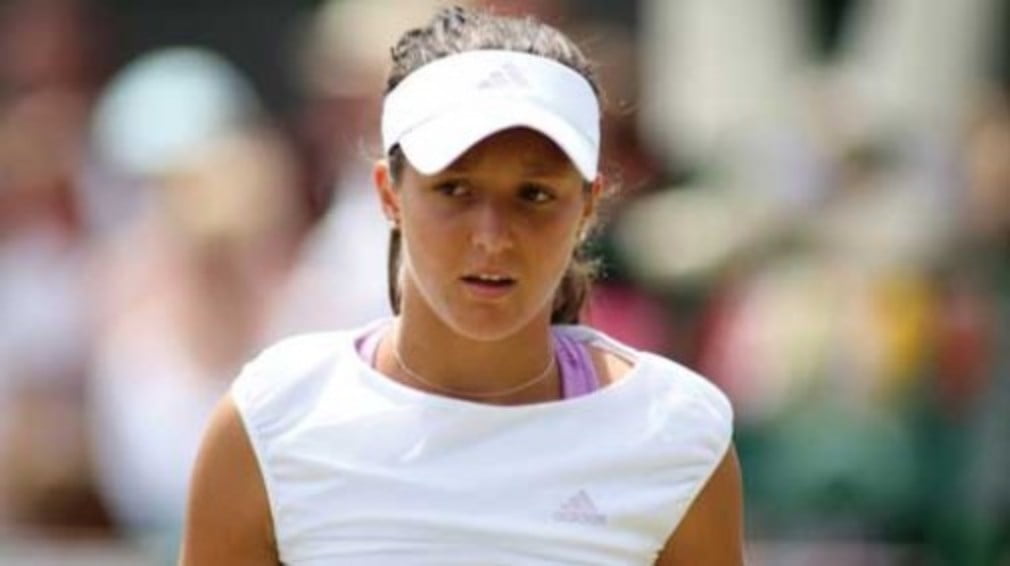 Robson adventure ends in defeat
Originally published on 26/02/10 11:17
For a set it looked as though Laura Robsons Sony Ericsson WTA Tour debut would have a fairytale ending until world No.42 Iveta Benesova suddenly came to life.
Fourteen-year-old Robson produced a breathtaking first set in their Fortis Championships first round encounter in Luxembourg, before Benesova recovered to complete a 1-6, 6-2, 6-3 victory.
Borwell blogs – playing Laura Robson
Sign up for Tennishead email news alerts
Robson, who is now the youngest Briton ever to play a WTA Tour match, produced a near-perfect first set, breaking the Czech 25-year-old twice.
But the British wild card found the going much harder as the match progressed, losing her serve twice in set two as her opponent found her range.
Robson did well to stay with Benesova for much of the decider in the end only one break of serve separated the two players in the third set.
Benesovas victory earns her a second round meeting with Russian Anna Chakvetadze, while Robson will now return to the junior circuit.
Afterwards the Wimbledon teenager was philosophical. "It's just been a really good experience," she said.
"I started off really well and then in the second set maybe it didn't go as well as I planned, but then she started playing better as well. It's a tough loss but I still felt I played good."
Despite the defeat Robson is already attracting praise from some of the worlds best players, many of whom turned out to watch the first round encounter.
"I think she's great, she has so much potential and she's only 14 and hits the ball really, really hard," French Open champion Ana Ivanovic told the BBC.
"She won Wimbledon juniors and has also played against some WTA players before and is obviously getting more experience. I think she's definitely one to look for.
"I think she just needs to be determined and motivated to keep improving and not get satisfied with what she has, but I had a chance to meet her and she seems very professional for her age, very determined and a very nice girl, so I think she's going the right way."
The Fortis Championships features some of the worlds best female players Olympic champion Elena Dementieva is top seed and is joined by the likes of Daniela Hantuchova, Caroline Wozniacki, Na Li and Amelie Mauresmo in the 32-player draw.
The tier III event is the fourth pro tournament of Robsons young career. The left-hander won a round at a French Futures tournament, made the semi-finals at the Shrewsbury $75,000 and lost in the first round at the Barnstaple $50,000 ITF event.
The points earned at her first three events were enough to give her a first world ranking of No.550.