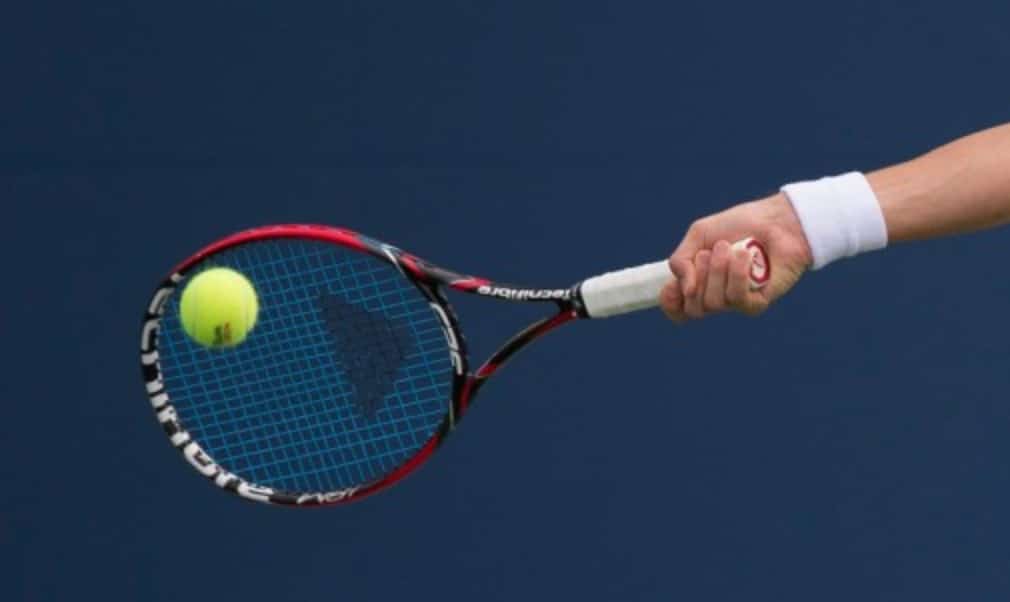 Review: Tecnifibre HDX Tour
Originally published on 01/08/14
What's wrong with factory strings? Nothing, other than the fact you had no say over the tension and have no idea how long they have been in the frame. If it's a weekend patter in the club you're after, they will do the job – but if you intend to take up the game more seriously, take the same approach with your kit.
As Wimbledon stringer Jim Warner explained last year, there are a series of factors to consider when choosing your string – but for the first time, a manufacturer has thrown racket weight into the mix, releasing a string made explicitly for frames weighing less than 300g.
French brand Tecnifibre, the official suppliers of the ATP World Tour, recently launched HDX Tour, a polyutherane multifilament designed to deliver that tour spec feel in a lighter racket. Made up of equal parts Elastyl for power, polyester for control and thermostabyl for tension maintenance, the string is available in 15, 16 and 17-gauge, all natural coloured – though at around £18 a set on Tennis Warehouse Europe, it is currently at the pricey end of Tecnifibre's range.
In many ways, it is billed as the ideal string for juniors and intermediate players – those best suited to rackets under 300g and who will feel more benefit from playing a comfortable string with plenty of control, and who will appreciate the tension maintenance and durability.
We tested HDX Tour in Wilson's 260g Juice 100UL, strung with a full set of 16-gauge at a mid-tension 55lbs. The first thing we noticed was how lively the ball felt from the outset – a marked difference to the sensation of a standard synthetic gut, and certainly more responsive (and more forgiving) than a polyester.
The acid test, however: does it make a lighter racket feel like a pro frame? In our opinion, as much as can be expected. You can't make the racket drive through the ball faster or improve the sensation out of the sweet spot with a string, but for touch and crisp feel it did the job. It also offers intermediate players a power-neutralising effect – which may sound bad, but as your game progresses and your strokes generate more power, the racket and strings ought to be geared for control. Just a some rackets are ideal gateway frames for a full-spec tour frame, HDX Tour fits the mould as a gateway tour string.
As an experiment, we also put a full 16-gauge set into a 330g HEAD Prestige Mid. While it may not be the target audience, the string proved a good fit for players who hit a flatter ball, providing feel and control without significantly boosting spin potential. It's plenty comfortable, too – twin it with a softer polyester to boost the power while protecting the elbow, much in the way you would with natural gut – but to our mind it would still be a harsh fit with a particularly rigid polyester or Kevlar. After four hours' testing, the string was starting to fray but had retained tension and continued to perform well.
The HDX Tour, then – gateway string for the big leagues, and a comfort option once you get there. Another hit for Tecnifibre.