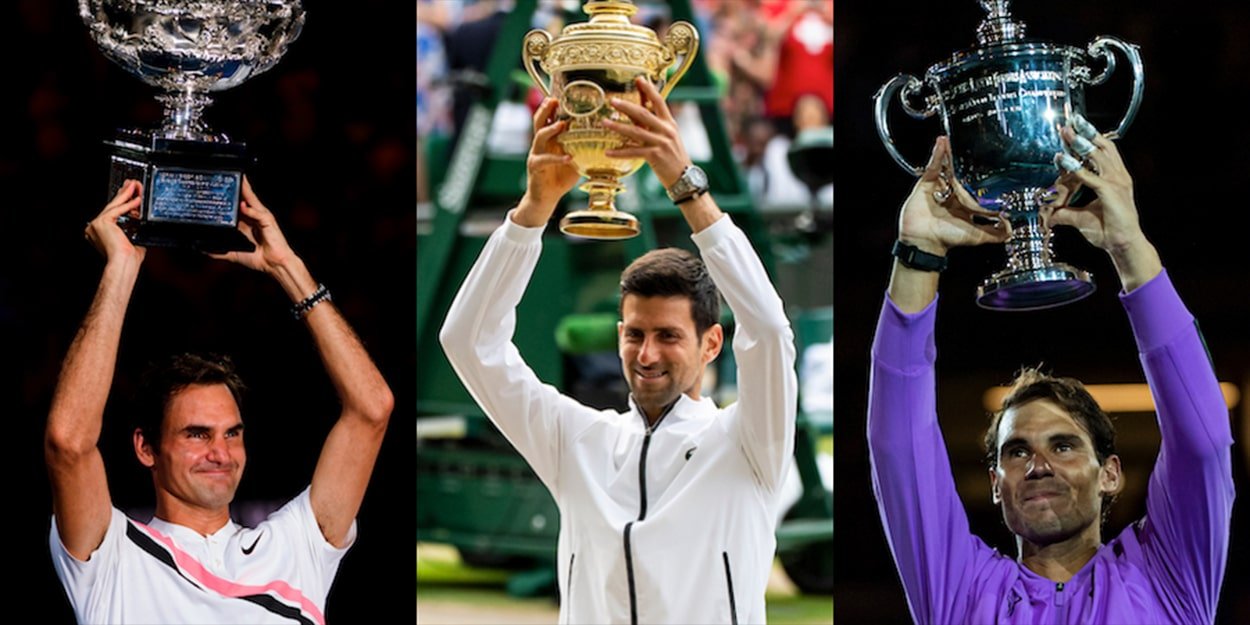 REVEALED: The incredible stats behind dominance of Roger Federer, Rafael Nadal, and Novak Djokovic
Tennis has always been built upon rivalries, and Roger Federer, Novak Djokovic, and Rafael Nadal have served up a treat for modern tennis fans on that front.
For all historic rivalries such as Bjorn Borg v John McEnroe and Pete Sampras v Andre Agassi were brilliant, Federer, Djokovic, and Nadal have enjoyed remarkable dominance.
However, when that dominance is laid in front of you on paper, it only gets even more astounding. So let's do just that.
55 0f the last 66 Majors – Only Andy Murray (3), Stan Wawrinka (3), Andy Roddick, Juan Martin del Potro, Marin Cilic, and Gaston Guido have been able to deny them in what amounts to 16-and-a-half years of Grand Slam tennis.

Federer, Djokovic, and Nadal have won all four Grand Slams between them in a single year on eight occasions.

Not only have they dominated Grand Slams, but they also have a stranglehold on the Masters too, winning 56 of the last 80 titles between them.

In fact, only 12 of the last 63 Masters 1000 finals have been contested without one of Federer, Djokovic, or Nadal involved.

Of the last 834 weeks (16 years) Federer, Djokovic, and Nadal have spent 793 (95%) ranked world number one.

In fact, ONLY Andy Murray has been able to keep them off the top spot. All 41 weeks that they were not at world number one, Murray was.

Either Federer, Nadal, or Djokovic have been year-end world number one in 15 of the last 16 years. Again, Andy Murray (2016) alone has beean able to deny them.
There are surely two main takeaways from those stats: Firstly, just how good the top three have been, still are, and for just how long they have endured in the most physiclaly demanding individual sport there is.
But also, it shoes just how big a miss Andy Murray has been in recent years, since he is the only player who has ever been able to consistently mix it with them.
Keep up to date with all the action at our tennis news section. Win amazing tennis prizes by entering our competitions. Learn more about your favourite players including Roger Federer, Rafa Nadal and Novak Djokovic. Check out the latest kit in our tennis gear reviews. Receive regular updates with our legendary newsletter or read in depth features with stunning photography in tennishead magazine. Can't visit the tournaments you love? Check out our guide on how to watch tennis on TV. Don't miss a thing with our Live Scores service. Follow tennishead on social media at Facebook, Twitter, Instagram & YouTube