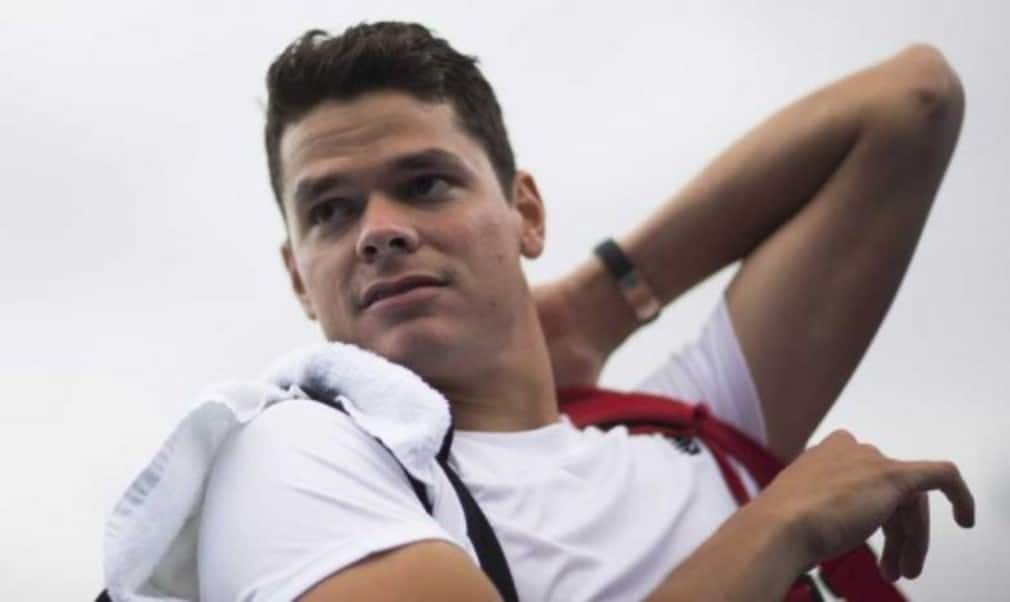 Raonic targeting Wimbledon final
Originally published on 21/06/16 00:00
At 6'5", Raonic has one of the fastest serves on tour and he now has John McEnroe on his team to assist in working out his grass court tactics. In Sunday's final the Canadian used his big groundstrokes to open the way to the net and he served and volleyed, and for a set and a half made life very difficult for Murray.
Sunday's final may have turned on a forehand volley that Hawk Eye showed to be out by a millimetre, it certainly, according to the Canadian made him hesitate, but it was also testimony to Murray's ability to work his way though a match.
In 2014 Raonic reached the semi-finals at Wimbledon, where he lost to Roger Federer and in 2015 he lost in the third round to Australian Nick Kyrgios. But he says he is taking confidence from his performance at Queen's this year.
"I think I am doing things a lot better than I have ever done on this surface, that's for sure," he said. "I think I'm getting other things going as well. I think I am constantly improving. I have improved each match this week. I have played better and better."
Going into the final no one had broken the Raonic serve in 55 service games. Murray managed to break the Canadian's serve nine times.
On court after Sunday's final Raonic joked that he would quite like a re-match in a fortnight's time. "I wasn't joking," he said afterwards. "I would like to be there on a Sunday at Wimbledon. That would mean something significant. If it's against Andy I think it's a great thing. I will worry about myself only.
"I could learn quite quickly from today. I think even right now I could tell you want were the clear points that made the difference."
"I think overall I did things pretty well. I started to hesitate a little bit there where I think getting even more and more matches, keep coming in more and more. I will be able to do them throughout more matches with more and more conviction."
The world No.7 had a great run to the final of Queen's and he has also posted great results at Indian Wells, where he reached the final (lost to Djokovic) and the semi-finals of the Australian Open (lost to Murray), so if he can find that kind of form on the grass you would expect to find him still in the draw deep into the second week.
And with John McEnroe alongside Riccardo Piatti and Carlos Moya, there's a lot of fire-power in his coaching team too.