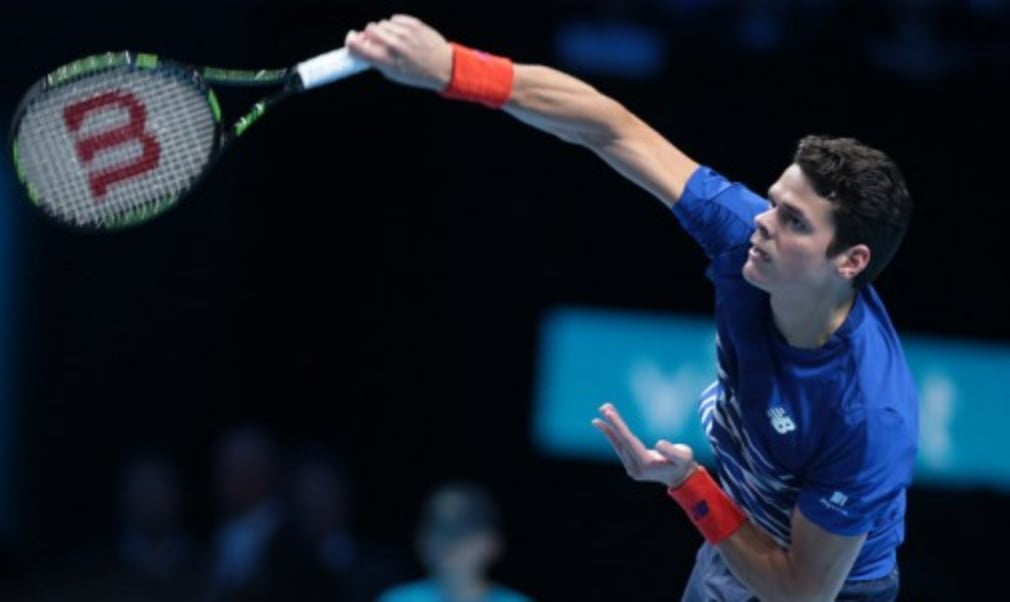 Raonic seals semi-final spot
Originally published on 17/11/16 00:00
The No.4 seed defeated Dominic Thiem 7-6(5) 6-3 to finish second in the group behind world No.2 Djokovic, who defeated alternate David Goffin 6-1 6-2 earlier on Thursday.
Djokovic had already sealed top spot in Group Ivan Lendl and booked his place in the last four following victory against Raonic on Tuesday, but the Serb maintained his unbeaten start in London with a comfortable win over Goffin – who replaced an injured Gael Monfils for the final round of matches.
For Raonic and Thiem it was a straight shootout for second place and Raonic, who had never won a match at the season-ending finale after losing both of his matches on his debut in 2014, was too consistent on serve for debutant Thiem, hitting 13 aces and winning 85 per cent of points on his first serve.
After a tight first set in which neither player was able to find a breakthrough, Raonic came from 4-2 down to seal the tiebreak with an ace. With Thiem's resistance broken, the Canadian broke in the opening game of the second set, and that proved the difference as he held firm to seal victory in an hour and a half and become the first Canadian man to reach the semi-finals of the ATP Finals.
"I got fortunate at the end of the first set to hit three aces and my serve saved me in a lot of important moments today. I stuck with my weapons and I was fortunate to get through," said Raonic. "It wasn't a round robin match; it was a quarter-final for both of us."
Both Raonic and Djokovic must wait to learn the identity of their opponent following the conclusion of the John McEnroe Group on Friday. Andy Murray, Stan Wawrinka and Kei Nishikori are all in with a chance of reaching the semi-finals.
World No.1 Murray needs to win at least a set against Wawrinka to progress, but victory against the US Open champion would guarantee top spot, and with it a semi-final clash with Raonic.
Djokovic is keeping up the pressure on Murray in the race to end the year as world No.1. The Serb has won just one trophy since completing his career Grand Slam at Roland Garros in June, but he is hoping to end the season on a high with win a fifth consecutive title (and sixth overall) in London.
"Everything has been going, as I said, in a positive direction," said Djokovic. "I've been playing better and better as I proceed in the tournament. I have now a day of rest. It's the last couple matches of the year. One thing is for sure: I'm going to give it all on the court and see what happens."