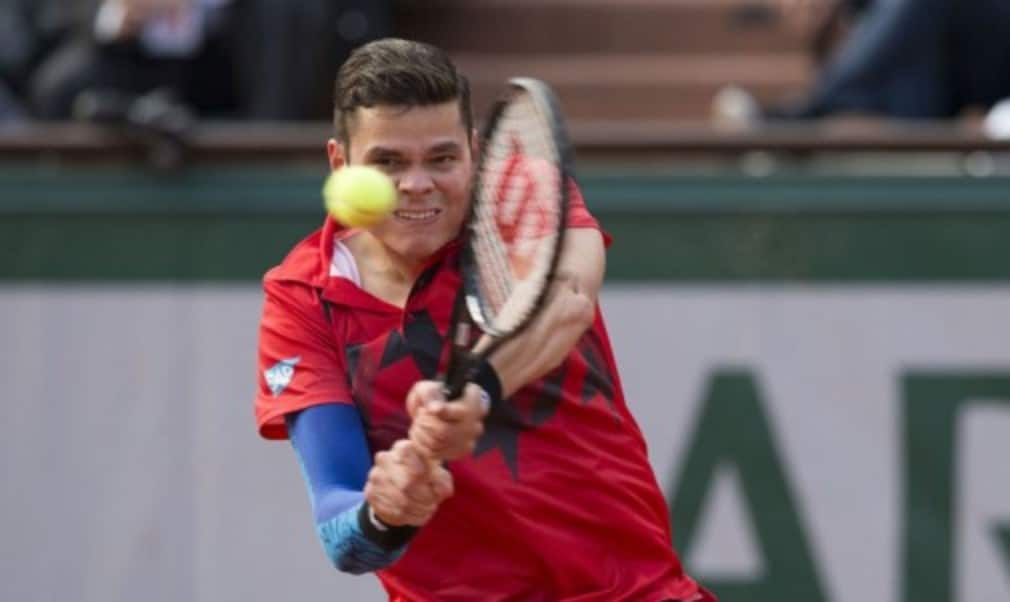 Raonic determined to go deep at Wimbledon
Originally published on 19/06/14
The Canadian has lost in the second round of Wimbledon for the past three years and also failed to make an impact at Halle last week as he was beaten in his opening match by world No.108 Peter Gojowczyk. However, the 23-year-old has otherwise had a successful season, reaching the semi-finals of the Rome Masters and the quarter-finals in Indian Wells, Monte Carlo, Miami and Paris. Those results have seen him climb up to a career-high No.9 in the world and helped him earn an even better seeding of No.8 for Wimbledon.
"The seeding gives me a chance to sink my teeth into the tournament," said the Canadian, who has been fine-tuning his grass-court game at The Boodles this week. "I have always wanted to do really well at Wimbledon, it is the tournament I most look forward to each year. But just because I am seeded eighth if I was to finish as one of the top eight I don't know if I would be happy with that, I want to do better than that. The eighth seeding doesn't mean that is where I stop, I feel like I can do better and want to do better."
Certainly the Canadian's game, with his big serve and powerful forehand, appears to be well-suited to grass. However, it is not a surface he has excelled on in the past and at 6'5" he admits it can be tricky to get into position on the faster surface.
"I have very long legs and my centre of gravity is quite high so there is that comfort of movement, knowing where I need to be," he said. "On clay you can still catch up to every ball, especially on a slower day, but on grass you have to be very focused on positioning and trying to get ahead quickly on the first two shots because the guy that gets ahead will usually stay ahead throughout the rally.
"On every surface my serve is a weapon, if it has helped me on clay then it will help me on grass. I have to put a lot of focus into it and make sure I serve well but I think it is something that could push me far."
Whether his serve excels or not, Raonic acknowledges that the early rounds at Wimbledon are still likely to be hard work.
"I understand that in the first round I will not play my best tennis, by any means I don't expect to, but I have to find a way to win and after that hopefully I can play better and better each match if I give myself an opportunity to do so," he commented. "Grass court tennis is difficult for a lot of people, especially when you are young, you can't expect to play your best tennis on it, you have to manage to not play too much worse than you do the other surfaces, that's what it comes down to."