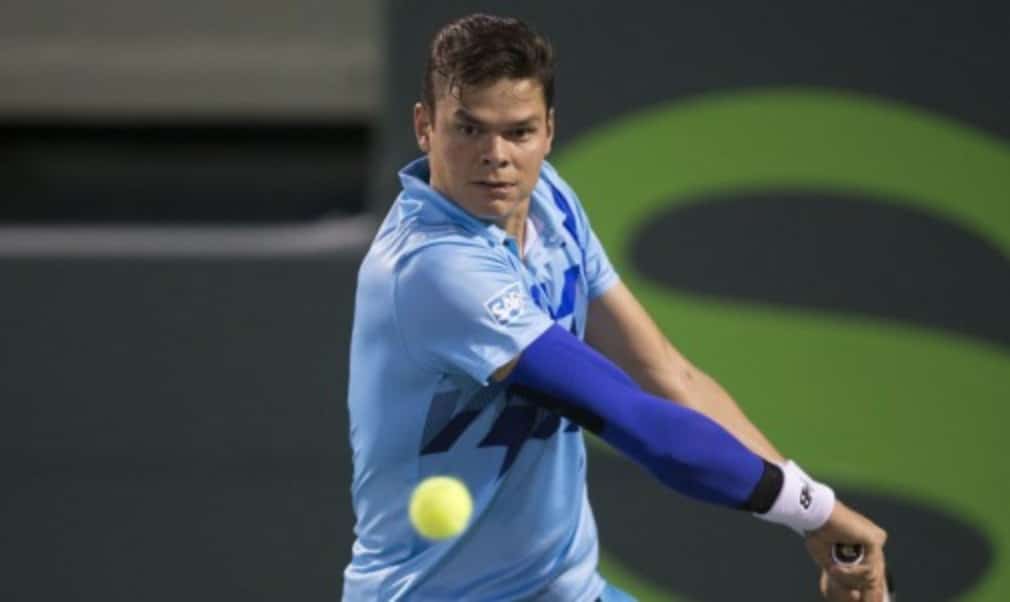 Raonic confident he can be future world No.1
Originally published on 01/06/14
The 23-year-old, who battled past France's Gilles Simon 4-6 6-3 2-6 6-2 7-5 in the third round, has continued to see his stock rise since cracking the top 10 last August. He has reached the quarter-finals of three Masters 1000 events this season and also gave Novak Djokovic a stern test in the semi-finals of the Rome Masters.
He is now bidding to reach the last eight of a Grand Slam for the first time, with unseeded Spaniard Marcel Granollers standing in his way. Asked whether he thinks reaching world No.1 is an achievable long-term goal, Raonic, who is coached by former world No.3 Ivan Ljubicic, said: "I feel I could do it. I don't think everybody says I could do it, but I believe I can. I don't think that's really any type of pressure, because that's coming from within me. I always say from the day I start till the day I stop tennis it's always going to be playing for myself."
Currently ranked No.9 in the world, Raonic had never made it past the third round in Paris before this year. However, he has looked impressive on clay this season and believes there is even more to come in the second week of Roland Garros.
"There's still a lot more work to do, but it's a good thing," he said. "I'm not really overly excited about it. There is a lot more I want to do, so I'm just really focused in the moment. "It's a new territory I'm putting myself in in this tournament, because I was able to fight and get through in important moments and give myself an opportunity to win."
Asked where he has improved on clay in the past 12 months, Raonic said: "The biggest difference is even in the long rallies I always feel I'm either neutral or I'm getting sort of ahead; whereas before the longer the rally went the further back I'd be and the less and less opportunity or possibility there was that I would win that point. Whereas now I feel like I stand still pretty close to the baseline so I still have just equal an opportunity if it's three shots in the rally or 10 shots or 15. But I don't think I really go more than that."