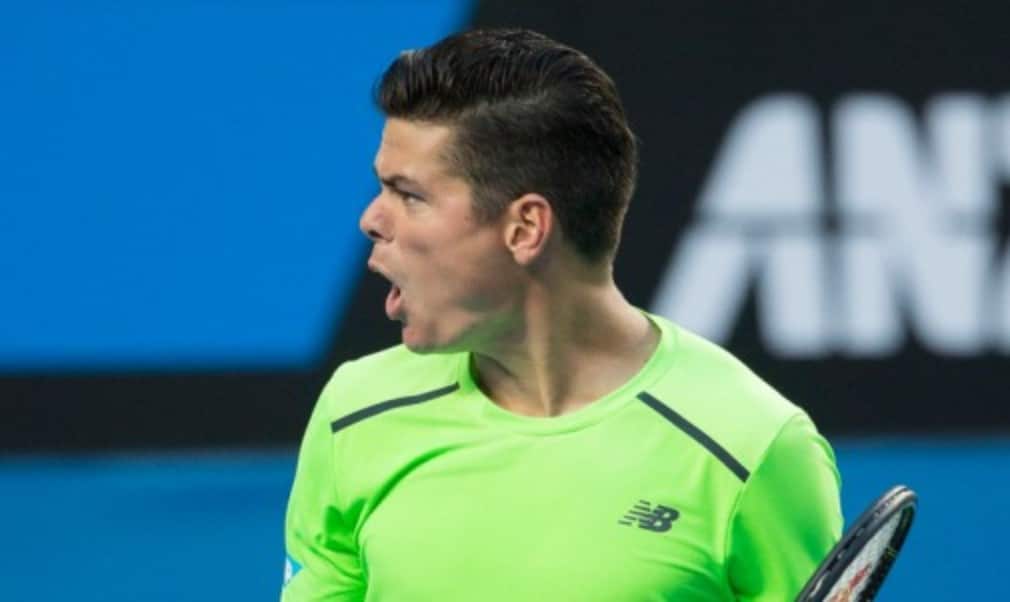 Raonic aiming to topple Djokovic
Originally published on 27/01/15
Raonic has long been known for his powerful serve but has put in the hard yards over the off-season and fitter than he has ever been. The Canadian lost around six kilos and believes he is mentally tougher than he was last season as well as honing his biggest weapon.
"We made progress in development," said Raonic. "We put a lot of focus on my serve this off-season. I think that's why my first-serve percentage numbers are up. I'm happy with the way things are going. I feel comfortable and confident.
"I got much fitter. I improved much more on testing when it comes to fitness results. I spent time away from tennis, just spending time talking with coaches, with my staff around me, on what I need to do to improve my mental game because I felt a lot of the times throughout 2014, I was my biggest enemy."
Raonic started the year brightly, beating rival Kei Nishikori to reach the final in Brisbane, where he lost in three sets to Roger Federer. Through to his third Grand Slam quarter-final in the past year, Raonic is desperate to test himself against another Grand Slam champion, three-time Australian Open winner Djokovic.
"I play for the opportunity to have a shot against the big guys at the big Slams," he said. "So the first week's about getting through and giving yourself that opportunity.
"I feel like I'm constantly improving. I feel happy with the team I have around me. It's about getting close to my goals. I feel like I'm on the right track for that. It's just about one day getting myself the opportunity to be the best player in the world."
Djokovic has been in impressive form in Melbourne as he reached the quarter-finals without dropping a set. He beat the big-serving Gilles Muller in the fourth round, but knows Raonic will be a bigger test.
"He's a very disciplined player," said Djokovic. "He always spends a lot of time in the gym, off the court, preparing himself, his body, for tough battles. He spends a lot of time for the recovery, as well, preparation, prevention. He's got a very good team of people around him.
"He's very confident. He's been playing some great tennis in last 15 months. He deserves to be where he is now, top 10, coming closer to the top 5 in the world. I need to be at my best, on top of my game, in order to win that match."