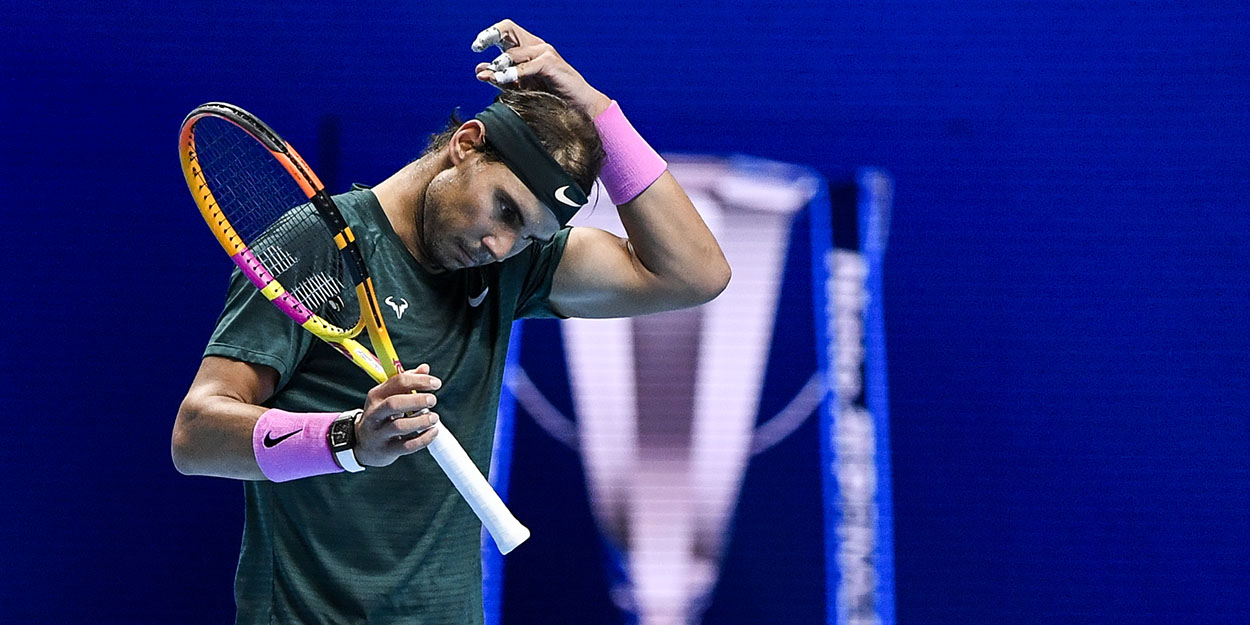 Rafael Nadal rues big 'lost opportunity' after Daniil Medvedev disappointment
Rafael Nadal says he let a 'big opportunity' slip through his fingers after losing to Daniil Medvedev at the ATP Finals.
The season-ending finals is one title that Nadal has never managed to win, but he went into the semi-final against Daniil Medvedev feeling confident.
He won the first set before the Russian turned it on its head and won in three, and that disappoints the Nadal.
"I think at the beginning of the match he was better than me," Rafael Nadal explained.
"I was able to save my serves with troubles, but then I played well to have the break and then to close the set.
"In the second, a little bit the same story at the beginning, but at the end of the set I was playing a little bit better than him.
"And then in the 5-4 I think he played a good game and I didn't. I played a bad game.
"That's it. But I had a big opportunity. I lost a big opportunity."
Despite the defeat, Nadal seemed relatively happy with his performance and rejects any notion that the pressure got to him.
"I think I achieved enough to not find an excuse about the pressure," Nadal said.
"I know I won enough matches and enough tournaments in an even more difficult situation than this one. So I don't feel that way.
"I feel I played a bad game. Of course you are nervous to win the match. But not [only] me, everybody.
"[It] is normal to have the tension. I think he played some good points and I made a couple of mistakes.
"Small details make a big difference. Just well done for him and not enough good for me."