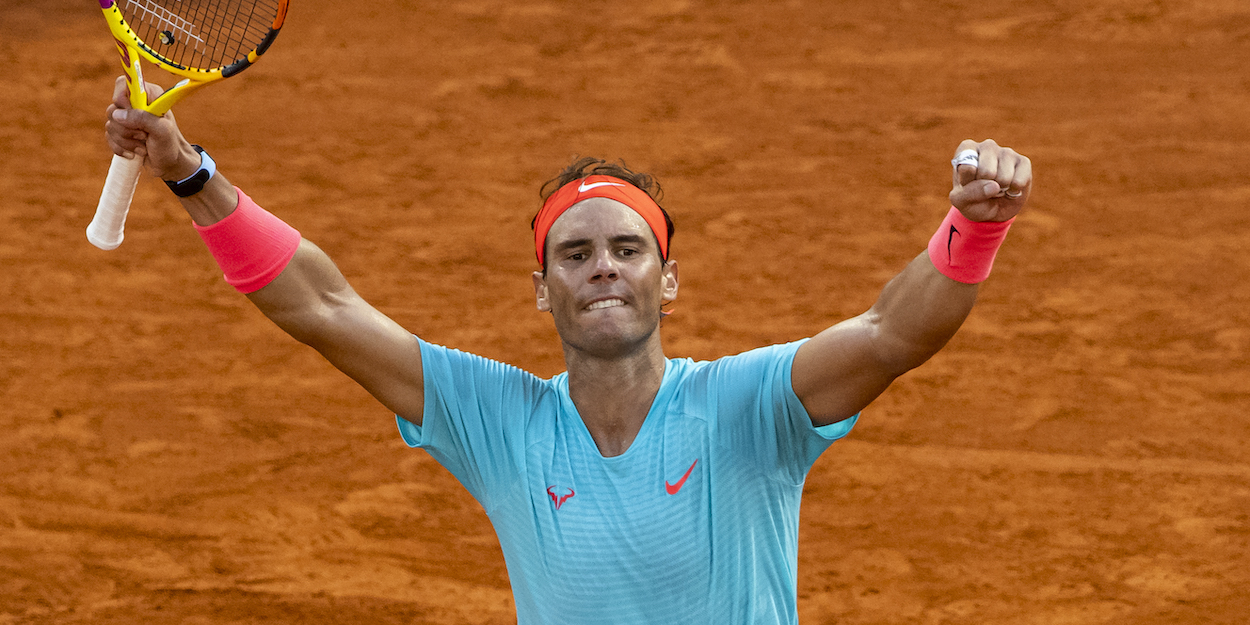 Rafael Nadal explains what may motivate him to retire but adds: 'I see no reason to at the moment'
Rafael Nadal says he sees 'no reason' to consider retiring yet unless he starts suffering with injuries.
Nadal is currently basking in his record-equalling 20th Grand Slam title, which he won in typically dominant fashion at Roland Garros earlier this month.
With at least a slice of history achieved, Nadal has retreated into reflective mood, but he says he would only retire when his body tells him to.
"Well, the physical part is very important when it comes to assessing whether or not you can continue to be competitive," Rafael Nadal told El Periodico.
"I think that, if the injuries respect me, I do not see, at the moment, a reason why not to continue competing.
"If one has pain every day and life, training and competition become a continuous suffering, it is evident that it will have to be considered."
But how about if he stopped winning? Would that push Nadal into retirement rather than accepting a decline in his powers?
"Winning is an important part of sport, it is part of its essence, but I would not talk so much about the need to win, which exists, of course," he said.
"I would talk about being competitive. If you have the feeling that you can win and enjoy trying, winning, losing, it is part of the sport.
"Winning is a positive energy that helps you keep going, that's for sure. There may be people who give up when they stop winning, yes."