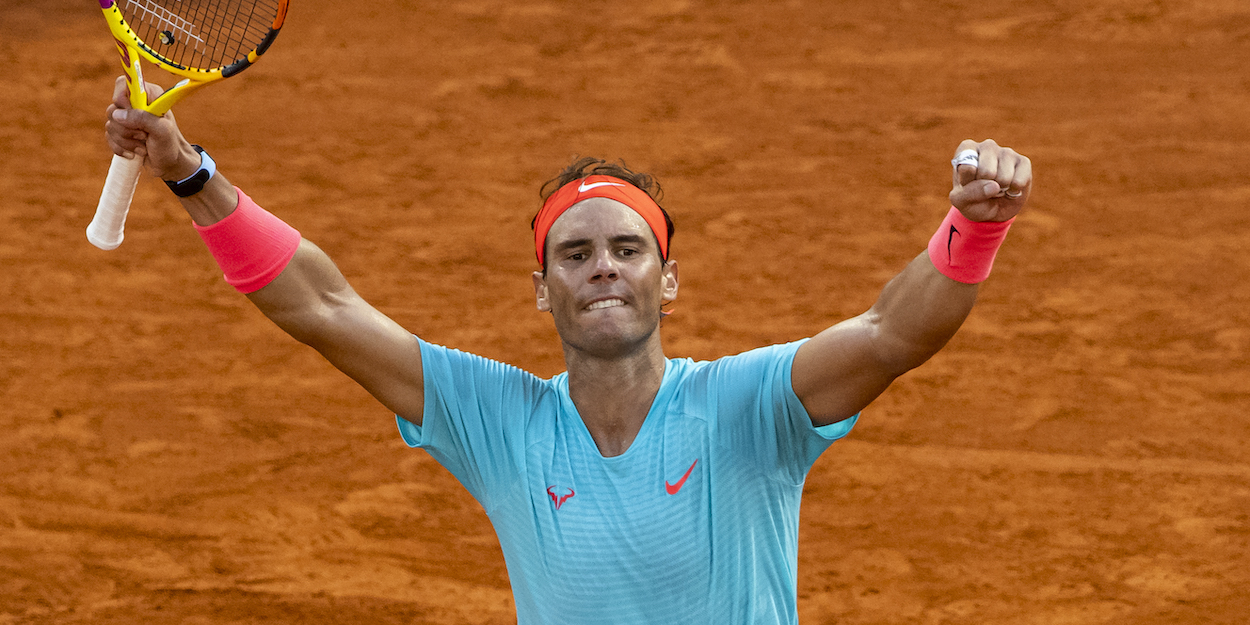 Rafael Nadal 'deserves Eiffel Tower instead of Roland Garros trophy' says retired Spanish star
Retired Spanish star and former World No 9 Nicolas Almagro reacted to Nadal's semi-final victory over Diego Schwartzman by saying that the 12-time champion deserves the Eiffel Tower for his efforts in the French capital. 
Despite his earlier loss in Rome and the contrasting conditions at this year's Roland Garros, the 12-time champion has silenced any doubters by entering his 13th final at his beloved event without conceding a set, where he will meet arch rival Novak Djokovic.
Following Nadal's victory over Schwartzman, Almagro, who lost to his compatriot on three occasions at the quarter-finals of Roland Garros in 2008, 2010 and 2012, took to his social media account to praise Nadal for another phenomenal performance on the Parisian stage.
"There are things that a pandemic does not change either… Rafael Nadal again one step away from taking over in Paris!".
"Instead of giving him the trophy, I gave him the Eiffel Tower directly and let him put it in his home garden whatever happens in the final."
Rafael Nadal will face Novak Djokovic for the third time in the Roland Garros final, with the Spaniard beating the World No 1 on both occasions by three sets to one in 2012 and 2014.
The Spaniard has the chance to equal Roger Federer's record of 20 Grand Slam titles with a win over Djokovic, whilst the Serbian, who has won five of the last eight Grand Slams, can move closer to the Swiss with 18 Slams to his name.