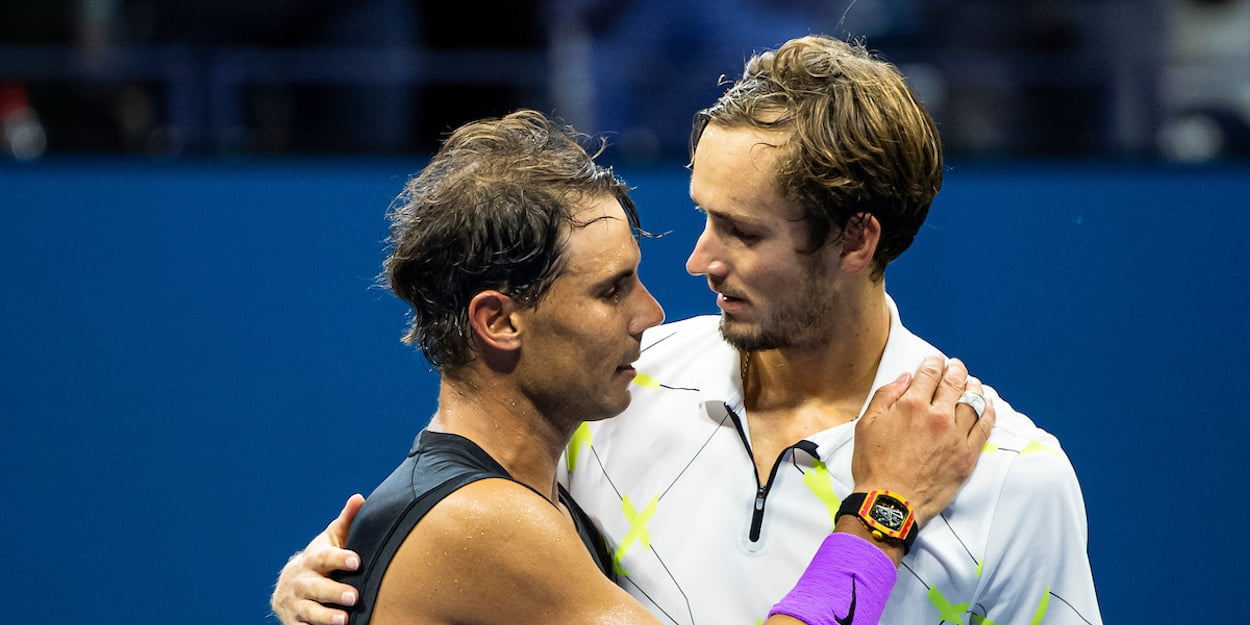 'Rafael Nadal defeat most painful of my career, but not the US Open Final,' says Daniil Medvedev
Daniil Medvedev says Rafael Nadal handed him his most crushing defeat in tennis, but it's probably not the one you're thinking of.
Medvedev faced Nadal in the 2019 US Open final, and came agonisingly close to recording a stunning win after coming back from two sets down.
Nadal, though, came through a nervy final set to win another Grand Slam, but Medvedev says he has no regrets over it at all.
"I don't think that there was something I could do better. Of course, we can always find one shot.
"I think I had a break point at 5-4 in the fifth and I missed a forehand and there I could have come back to the score and maybe win.
"But no, it's a super small detail."
However, it didn't take Rafael Nadal long to inflict what Medvedev considers to be the cruellest defeat of his career.
"I have to be honest, the match against Rafa in London (at the 2019 ATP Finals), the match point, what else can I say?
"At the US Open I think I did everything I can. As a competitor I'll always love to win, so I was super disappointed to lose it and my first Grand Slam final I wanted to win it. But it's not possible to change that."