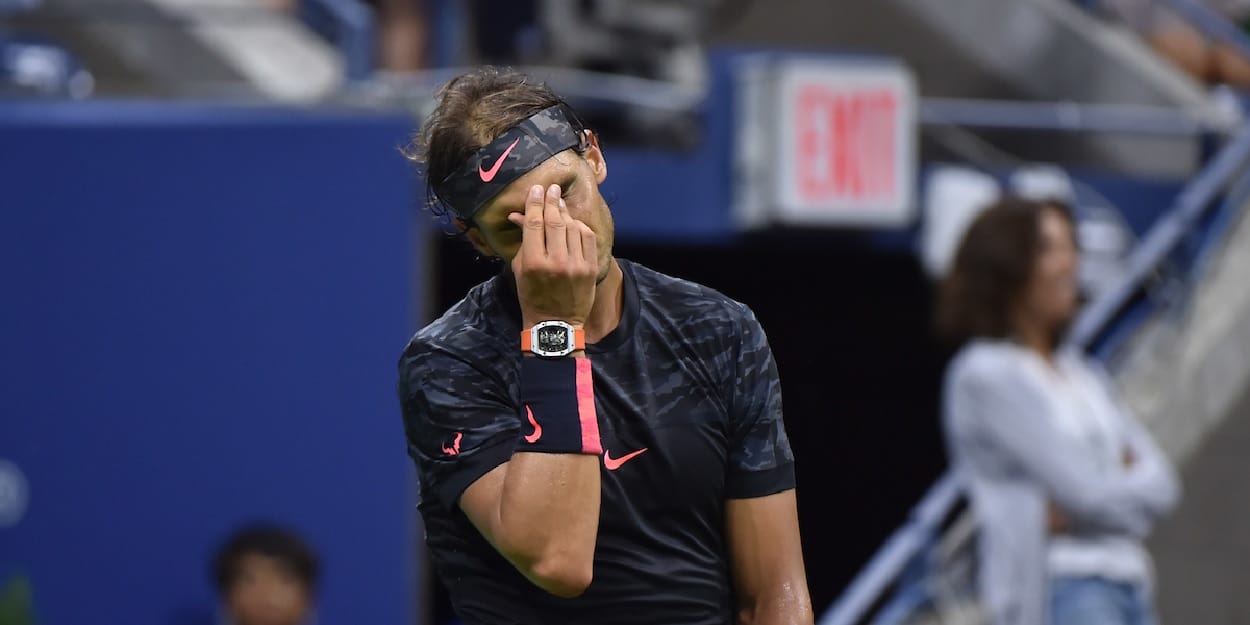 Rafael Nadal acknowledges indoor hardcourt weakness but vows to 'change it'
Rafael Nadal says he is very aware he has not yet won the ATP Finals in his career and he offers no excuses for it. 
Indoor hardcourt events are a rare weakness for Nadal. Only one of his 86 career titles have come on an indoor hardcourt and that was 15 years ago.
Even that one was back when Masters finals were best-of-five, and he lost the opening two sets.
He, though, is keen to at least start putting that record right in London next week.
"We can find excuses or reasons but at the end of the day the numbers are the numbers," Rafael Nadal told the press ahead of the ATP Finals.
"I play less indoors if we compare to outdoors in my tennis career but at the same time it is true what you say.
"There are reasons, the indoors is not an ideal surface for my tennis since the beginning of my career, the last couple of years has been better than the beginning of my career without a doubt but that's the numbers and I can't say something different.
"I hope to change that this week."