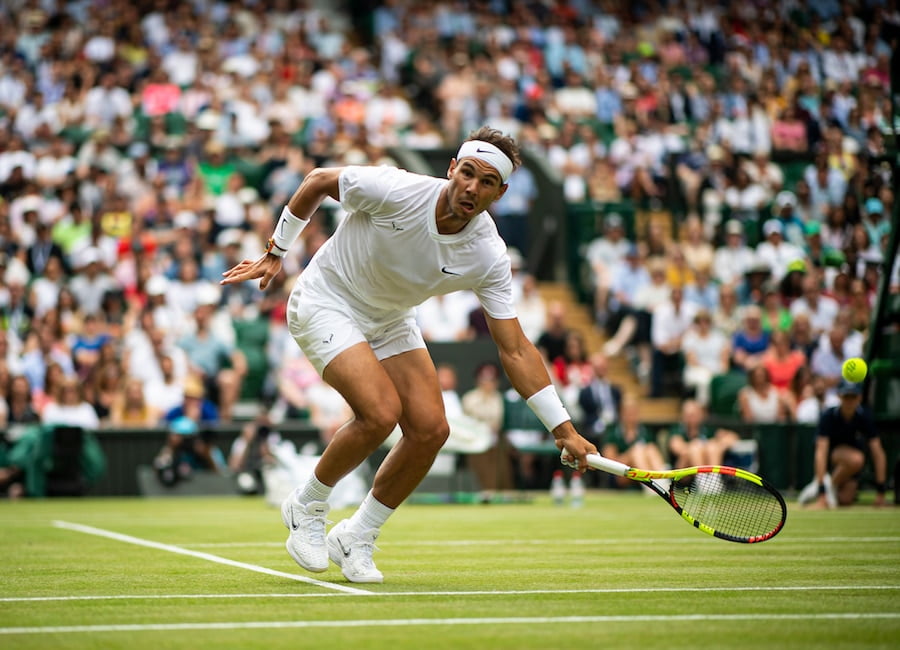 Rafa Nadal suggests different reason behind slower conditions at Wimbledon 2019
Rafa Nadal has jumped in on the huge debate at Wimbledon this year regards the perceived slower conditions and it's a different reason to most other people's
Rafa Nadal is often very guarded with his opinion on controversial topics but this time he's decided to speak out and give his own very different reason to the conditions at Wimbledon 2019 being slower than in previous years.
Nadal was speaking at his press conference last night after his routine victory over Portugal's Joao Sousa when he was asked for his thoughts on the various comments that Wimbledon is slower than in previous years. He said, "For me the courts are not playing slower than when I first played at Wimbledon in 2003. But sometimes I think what makes the game a little bit slower are the balls"
Many renowned commentators, ex-players and current players have been speaking out this year to say they feel it's the slowest yet. This change would undoubtedly help Nadal as he is renowned for his success on clay courts which are traditionally a lot slower than grass.
Nadal last won Wimbledon in 2010 but since then he has only reached the final once in 2011 and the semi final once which was last year in 2018 when he lost to Novak Djokovic.
Tomorrow Nadal faces big serving Sam Querrey from America in the mens singles quarter final. Nadal has a winning record of 4-1 against the massive serving American but Querrey did win their last encounter at the final of Acapulco in 2017. The two players have never played on grass however.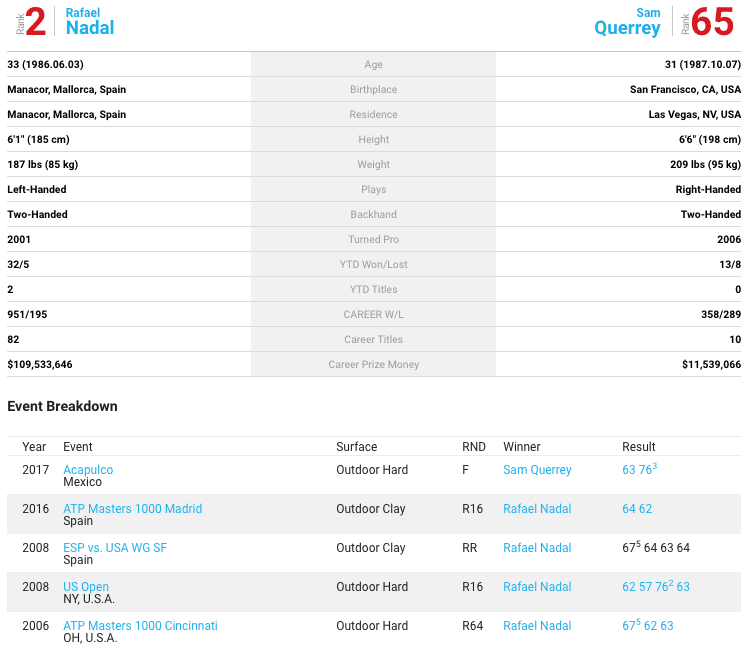 Enjoy Wimbledon even more with our exclusive, 164 page, 'Guide to Wimbledon 2019'
To find out how to get tickets for Wimbledon this year read our 9 point guide here
For all the latest Wimbledon news before, during and after the tournament make sure you bookmark our 'Wimbledon News' section here
If you can't visit the tournament then do the next best thing and read our guide on how to watch Wimbledon on television
To read more amazing articles like this you can explore Tennishead magazine here or you can subscribe for free to our email newsletter