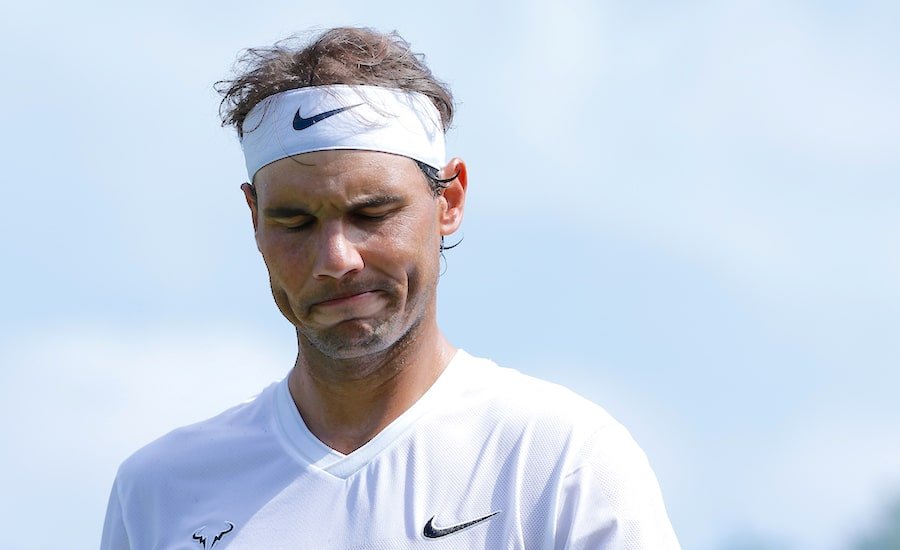 Rafa Nadal reveals his concern after Paris Masters injury forces withdrawal
Rafa Nadal has gone into minute detail to explain the reason why the injury he sustained at Paris made him take the decision to withdraw immediately 
Rafa Nadal was practising his serve on the morning of his scheduled semi-final encounter with Denis Shapovalov when he felt a something go in his stomach area and after consulting with a doctor his experience from having a similar injury previously helped make up his mind to pull out.
Nadal was reminded of the 2009 US Open where he sustained a similar small tear to an abdominal muscle but that time he decided to carry on playing and the muscle went from 6mm to 28mm. He then had to endure a month of no tennis due to the severity of the injury. His decision in Paris was driven by this memory and the fear of having another month off the game.
Nadal said, "I had this issue in the US Open 2009 with a bad experience. Because I started the tournament with, if I remember, around 6, 7, millimeters of strain and I keep playing, I keep playing.
"And that was the year that I lost the semifinals against Del Potro. So I finished the tournament with 28-millimeter strain, so have been a big, big thing after that. I remember well because I couldn't play semifinals of Davis Cup that was against Israel in that moment.
"So for me, taken almost a month outside of the tennis court, so we don't want to repeat that."
Rafa Nadal will play in the ATP Finals starting on the 10th November followed by the new format Davis Cup in Madrid where he will lead his Spanish team.
Look ahead to the rest of the tennis year with our guides to every tournament on the ATP Tour and WTA Tour. Can't visit the tournaments you love? Read our guide on how to watch all the ATP Tour matches on TV. For more news, explore Tennishead magazine here or subscribe to our free email newsletter here.