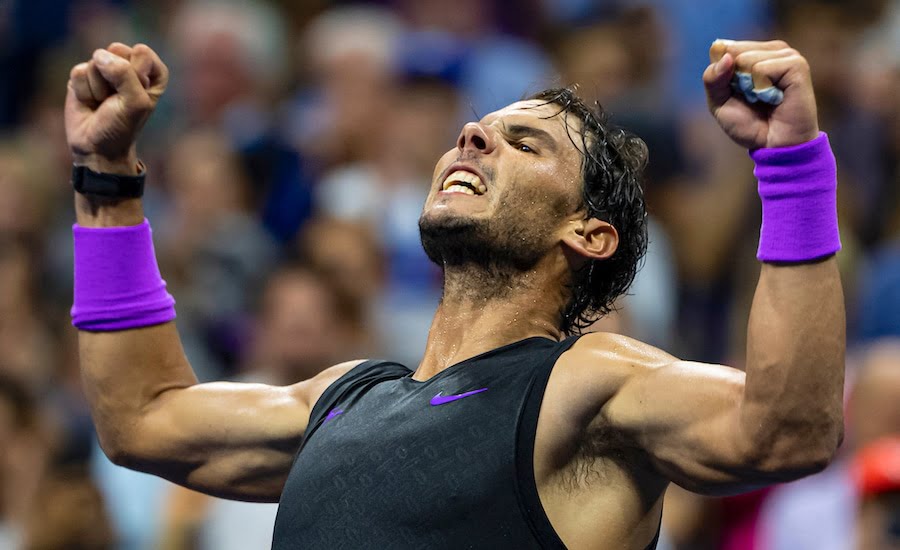 Rafa Nadal reveals critical change that's extended his career & what he must do to beat Schwartzman in US Open quarter final
Rafa Nadal had just beaten Marin Cilic to reach the quarter final of the mens singles at the 2019 US Open when he revealed a massive change he's made that has helped him continue playing at such a high level in his tennis career
World No.2 and the highest seed left in this year's US Open Rafa Nadal has highlighted that the increased speed on his second serve is a key factor to his continued success at the highest level of tennis and in fact was something that he'd always thought he needed to improve.
Now enjoy tennishead, the World's best tennis magazine, in a new digital format. Download in seconds to read the latest 164 page issue
Nadal was responding to a question about whether he was surprised that he had served more aces than his big serving Croatian opponent Cilic in their 4th round encounter. The answer he gave provided incredible insight into what Nadal previously thought of his own serve, such a crucial part of any professional tennis player's game.
Nadal said, "I'm happy the way that I'm serving. My first serve but especially the second serve. I've increased the speed on that second serve that helps a lot to be more aggressive with the first serve. I always thought that I needed to improve my serve to try to have a longer career and that's something that we have been working hard on"
Nadal served 11 aces in the match compared to Cilic's 10 aces and also managed to win 83% of the points when his first serve went in compared to his opponents 59%.
Nadal now faces Argentinian Diego Schwartzman in the quarter finals with the knowledge that he is now the highest seed left in the tournament and the only player left who has won the US Open or any Grand Slam singles title previously. Surely a huge boost to his confidence as he chases down Federer's record of 20 Grand Slam singles titles and aims to stay ahead of Novak Djokovic with 16 titles to his name.
When asked about playing Schwartzman, Nadal expressed how much he respects everything about the Argentine's game because he is one of the most talented on tour and admitted that he needs to play his best to have a chance of winning.
Look ahead to the rest of 2019 with our guides to every tournament on the ATP Tour and the WTA Tour. If you can't visit the tournaments you love then do the next best thing and read our guide on how to watch all the ATP Tour matches on television in 2019. To read more amazing articles like this you can explore Tennishead digital magazine here or you can subscribe for free to our email newsletter here