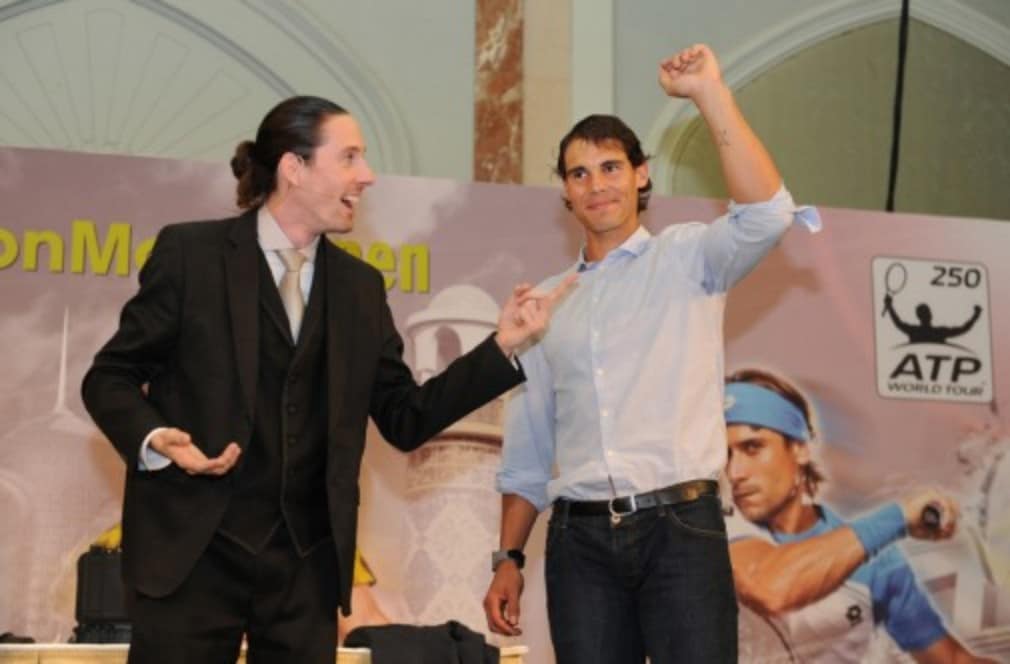 Rafa looks forward to 2014
Originally published on 30/12/13
The World No.1 received treatment after the end of the 2013 season, so during the off-season he had some time where he did not play tennis. That has, however, been beneficial for his body, as he commented, "the good thing is that treatment is working really well, so I am feeling better and better every day. So that's most important thing for me today".
Due to the treatment, the Spaniard has only been playing for a week and said, "I hope to be competitive Tuesday, but if not, I am going to keep practising hard because in two weeks [Australian Open] that is important for me". He plays doubles with Francisico Roig Monday and then on Tuesday plays his first round singles match against Lukas Rosol.
Speaking in Doha, where he is competing in the Qatar ExxonMobil Open, Rafa explained that before the most recent treatment he was able to play tennis, but afterwards he was only able to relax. Now he feels able to participate in other activities.
"I feel that I can lead a much more normal life than I did in the last year and a half", he commented, "I love to practise sport. I am professional tennis player, but I feel more happy when I am able to do different things". He has played some golf. He will not however be playing any football. A few weeks ago in Argentina he says he kicked some penalties, but he will not be playing any matches, "I am not confident on that yet," he added.
The Spaniard is planning a full start to the tennis year, going from here in Doha to Australia, then Buenos Aires and Rio and is fully anticipating playing in Indian Wells and Miami. But he will respond to how his body feels and how far he progresses in the tournaments. "The calendar is not about how many tournaments you play," he said, "It's about how many matches you play".
Asked about some of the recent high profile coaching appointments (Becker and Djokovic, Chang and Nishikori, Federer and Edberg) he said that he was delighted to hear the news. "In the end, what makes the sports big is the combination of history and new events". Rafa believes it better for the sport with the big stars around.
The World No. 1 is not going to be firing anyone in his team though to make way for a big name "If I have not changed (coach) up to the age of 27 1/2, I am probably not going to change". He went on to say that "99% of the time I feel that if something is going wrong, it is because of me, not because of the others."