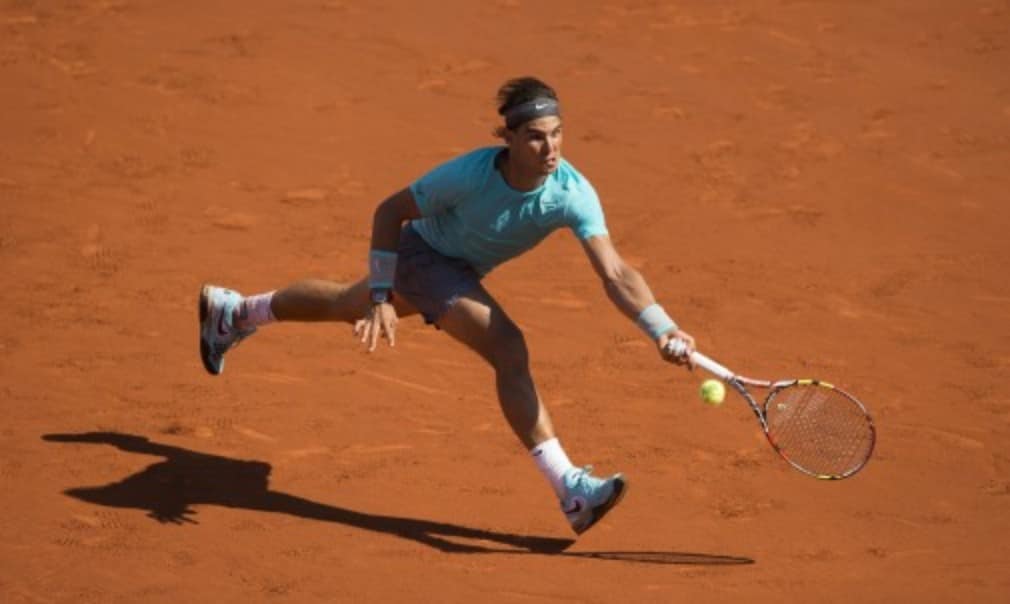 Rafa extends winning streak to reach final
Originally published on 06/06/14
In defeating Murray for the 15th time (in 20 meetings), Nadal extends his 34-match winning streak at Roland Garros and is one step closer to winning his 14th Grand Slam title.
The match, played in full sunshine, lasted a little over an hour and a half. Murray acknowledged that the Spaniard played great tennis. "He missed hardly any balls. He served well. His forehand, especially with the conditions as they were today, was incredibly hard to control the ball. As soon as he was inside the court he was hitting the ball so close to the line".
Rafa said: "I think I played very well with my forehand. I think was important to serve the way that I served today. Is true that for a player like Andy Š—• he's a big returner Š—• that he made more mistakes than usual on the return."
Going in to today's semi-final, Murray had played four and a half hours more than his opponent, but the Scot said he had only himself to blame for letting that happen but was not sure that influenced the outcome of the match today. "I was in control of a lot of the matches that went longer than maybe they should have. So, if that did have anything to do with it, it was completely my fault."
Murray said: "I'll need to bounce back quickly from it, because I am not particularly happy with the way I played today."
By contrast Nadal is confident of his game, he said: "I say the other day that I was practicing better than a long time ago, so that's why the result today." He may not have had sensational results this clay court season but the Spaniard said: "I played probably my best match in the clay court season today."
"I am very, very happy to be in the final of Roland Garros again. That's something very special for me, and I'm happy that I am"
If Nadal goes on to defeat Djokovic in Sunday's final, he will equal Pete Sampras on the all time list of Grand Slam titles won and retain his world No.1 ranking. He will also become the first man to win nine titles at any Grand Slam event, beating his own record.
"As a kid it was my dream was to play here at Roland Garros, after 10 years of coming here to be playing in my ninth final is unbelievable. I want to thank everyone. Today I played my best tennis of the tournament," said Nadal. "Djokovic is an unbelievable opponent, it's going to be a big, big challenge and I will have to be at my best to beat him. He will be full of confidence after winning in Rome but I think I am getting better day by day. I played some good stuff today so hopefully I can do that again."