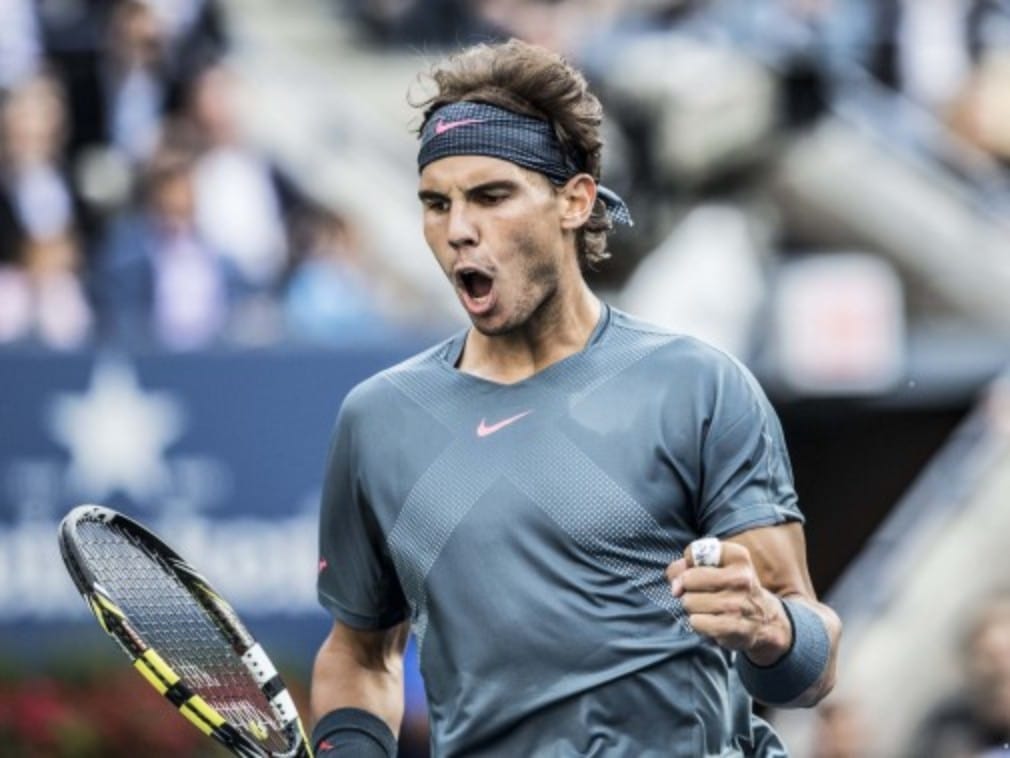 Rafa books place in Doha final
Originally published on 03/01/14
No player in the modern game copes with a crisis better than Rafael Nadal and the world No.1 dug himself out of trouble in characteristic fashion in his semi-final at the Qatar ExxonMobil Open. Nadal lost 12 of the first 13 points against Germany's Peter Gojowczyk and went on to lose the first set, but the Spaniard worked his way back into the match and eventually won 4-6 6-2 6-3.
Nadal has never won a tournament in the first week of the season but is now just one victory away from claiming the 61st title of his career. In Saturday's final he will take on France's Gael Monfils, who beat Florian Mayer 6-3 6-2. Monfils has not won a title anywhere for three years and has won only two of his 10 meetings with Nadal, but will be encouraged by the fact that both of those victories came in Doha. Monfils won in the semi-finals two years ago and in the quarter-finals in 2009.
By his own admission Nadal was well below his best against 24-year-old Gojowczyk, who had to qualify for the tournament before going on to enjoy the best week of his career. The world No.162 beat Austria's Dominic Thiem and two fellow Germans, Philipp Kohlschreiber and Dustin Brown, to earn his crack at Nadal. Less than four months ago Gojowczyk was asking for Nadal's autograph at the US Open, where he qualified for the main draw of a Grand Slam tournament for only the second time in his career.
Striking the ball with great power and taking advantage of some tentative play by his opponent, Gojowczyk quickly went into a 3-0 lead. Nadal levelled at 3-3, but the German continued to trouble him and took the first set when the world No 1 served a double fault and then mishit a forehand at 4-5.
Nadal, nevertheless, held his nerve. Playing more aggressively, the Spaniard went 4-0 up in the second set and was never behind in the decider.
"My tennis was not there today," Nadal admitted afterwards. "I think the beginning of the second set was very important. I started with a little bit higher rhythm, without doing anything very spectacular. At the beginning, I felt that he was too comfortable on every shot. Even if he was playing great, when my opponent is playing too comfortably it is because I'm doing something bad. At the end I have to analyse myself, and in my opinion for a lot of periods of the match I let him play in very comfortable positions.
"That's a negative thing. The positive thing is that I am in the final in the first week of the season without arriving here with any big preparation. Without playing my best, I was able to find a solution."
The victory extended Nadal's remarkable record against underdogs. Since 2007 he has lost only one match against an opponent ranked outside the world's top 100, when Steve Darcis (world No 135) surprised him at Wimbledon last summer. If Gojowczyk had won he would have been the lowest ranked player to beat Nadal since Sweden's Joachim Johansson, then the world No.690, beat him in an indoor tournament in Stockholm in 2006.