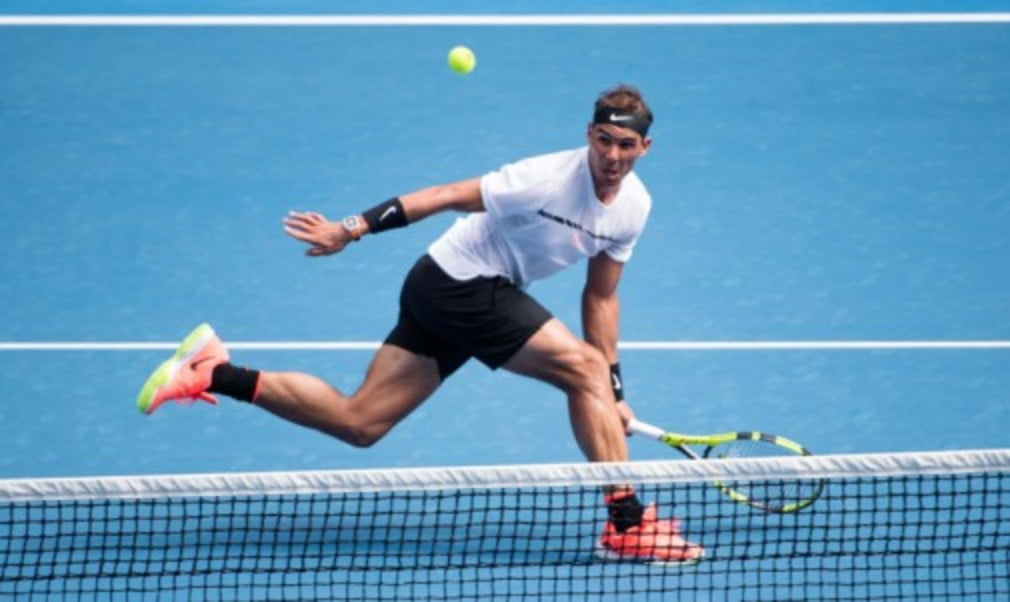 Rafa back to winning ways
Originally published on 17/01/17 00:00
Nadal returned to action in Brisbane a fortnight ago after recovering from a wrist injury that disrupted his 2016 season.
Twelve months on from his first-round defeat to Fernando Verdasco in Melbourne, Nadal dominated his opening match, beating Mayer 6-3 6-4 6-4 in two hours and four minutes.
"I think I played a solid match, a straight set win," said Nadal, who did not face a break point on his serve. "I hit a lot of winners. That's a positive thing for me. It's never easy in the first round. [There are] always a little bit more nerves. I didn't play against an easy opponent. It is not easy to read his game.
"So I am just happy the way that I played. I played good all the key points. That's very important for me."
While Nadal conceded that injuries may have denied him an even greater career, the 14-time Grand Slam champion believes his latest comeback has been made easier because it comes at the start of the season.
"It is less difficult to have a comeback if you have time to practise before your comeback," said Nadal, who will face 2006 Australian Open finalist Marcos Baghdatis in the second round. "When you have injuries in the middle of the season, let's say you get injured for three months in the middle of the season, then it is much tougher.
"You need to be back because you are missing events so you come back before you have a good preparation. Even if you are healthy, you didn't practise enough. The rest of the players are on the road, playing matches, in a good rhythm.
"So when you come back in a new season for everybody, when you get injury for a little while, for you it's a little bit tougher, but at the same time, everybody starts from zero again. If you have that period of time to practise well, you are not in that big disadvantage. If it happens middle of the season, then you are in much more trouble."
Meanwhile, Nadal's conqueror from last year, Verdasco was unable to produce another sensational upset in Melbourne as he lost in straight sets to defending champion Novak Djokovic.
World No.40 Verdasco had five match points against Djokovic in Doha two weeks ago, but he was unable to push the Serb as hard on Rod Laver Arena as the six-time champion moved into the second round with a 6-1 7-6(4) 6-2 victory.
Djokovic sailed through the opening set, but Verdasco proved more of a threat in the second, leading by an early break, only for Djokovic to snatch it on a tiebreak. With the finish line in sight, the Serb ran away with the third set, sealing victory after two hours and 20 minutes.