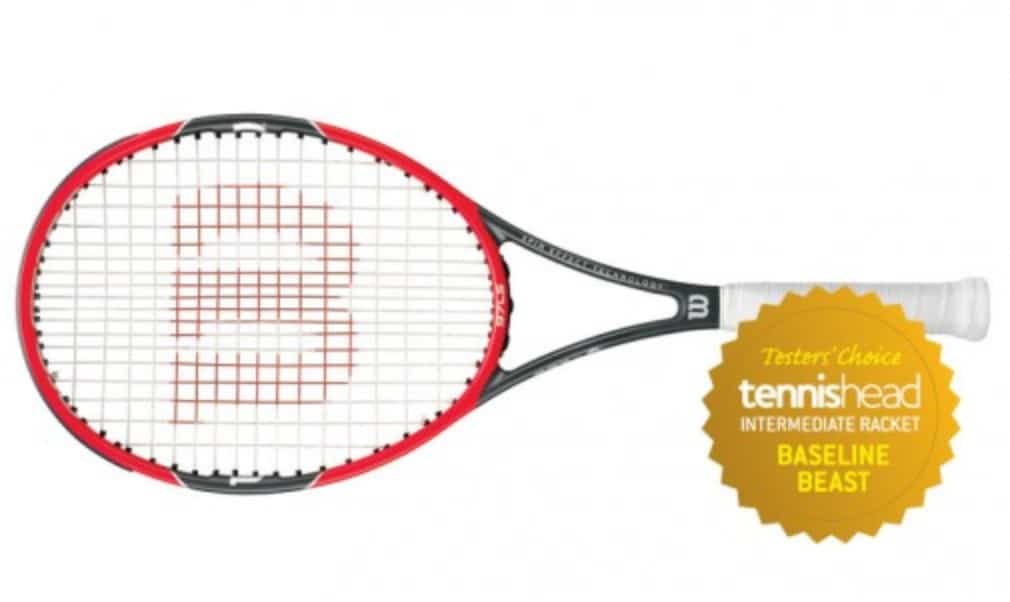 Racket review: Wilson Pro Staff 97LS
Originally published on 30/05/15
One of the spin-offs from Wilson's long-awaited RF97 range engineered especially for Roger Federer, the 97LS is a far more forgiving frame than the Swiss' 340g monster – but at 290g means it's no flyweight in this category.
That extra heft pays dividends in the power stakes, while the topsy-turvy 18×16 string pattern provides plenty of spin potential while still maintaining control on a good-sized sweet spot.
The pay-off for that 50g drop from the pro frame is sensation – the 97LS can feel pretty dulled at times, particularly for off-centre hits.
One of our testers made the point that a lot of frames felt this way in the past, making it a potential candidate for former players looking to get back into the game after a few years on the sidelines.
To read our 2015 intermediate racket reviews, get your hands on a copy of Volume 6 Issue 2. Subscribe to the magazine today or download the latest digital magazine, available on Apple and Android devices.