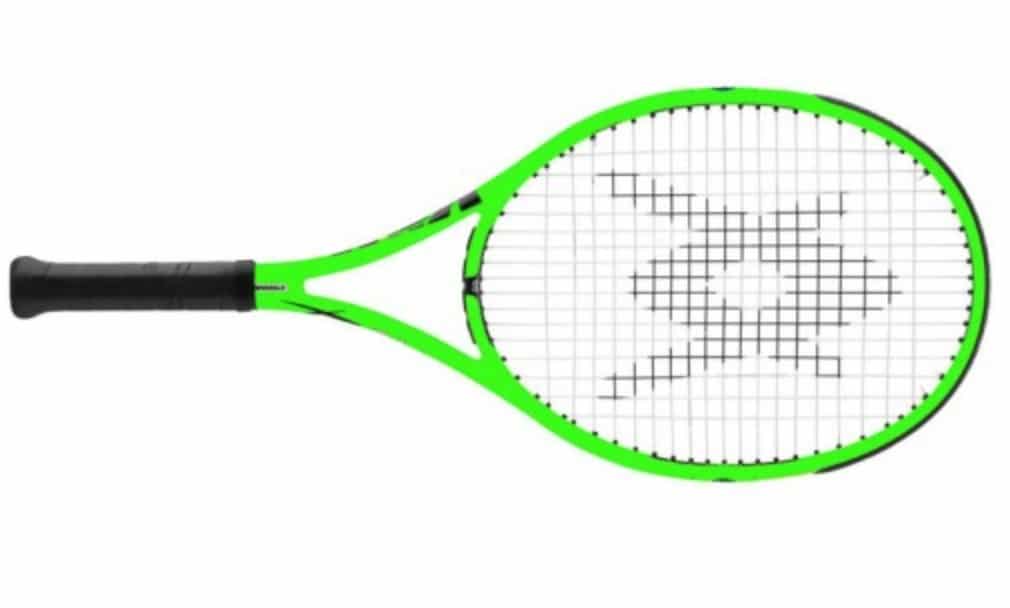 Racket review: Volkl Organix 7
Originally published on 26/05/14
You're not going to lose it, that's for sure. It is green – very, very green – and that chunky frame may look a little egg-like, but you will quickly forget about that once you start hitting the ball.
The Organix 7 was probably the most advanced-like racket frame we tested, with the added bonus that the larger head provided access to more power and greater forgiveness for off-centre strikes.
It's fairly heavy, which is worth bearing in mind if you plan on playing for hours, but our testers found that they could opt to play with control or lean into their drives for more power and found the racket gave them plenty of both. Turns out that this ugly duckling is a very fine frame indeed.
Voted best for power: The funniest thing about watching our play-testers with the Volkl was their raised eyebrows after hitting a ball or two. It's hard not to judge a book by its cover, and the Organix 7's luminous green paintjob and egg-like head shape do look a little odd, but all that is quickly forgotten when you quickly find your range. Our testers voted this best for power not because it was the most powerful racket in testing – that accolade goes to the Prince Premier 105 ESP – but because it offered power with greater control than anything else tested in the category, and you can't have one without the other if you plan on winning tennis matches.
This review appeared in tennishead Volume 5 Issue 2. Subscribe to the magazine today or download tennishead on iTunes.