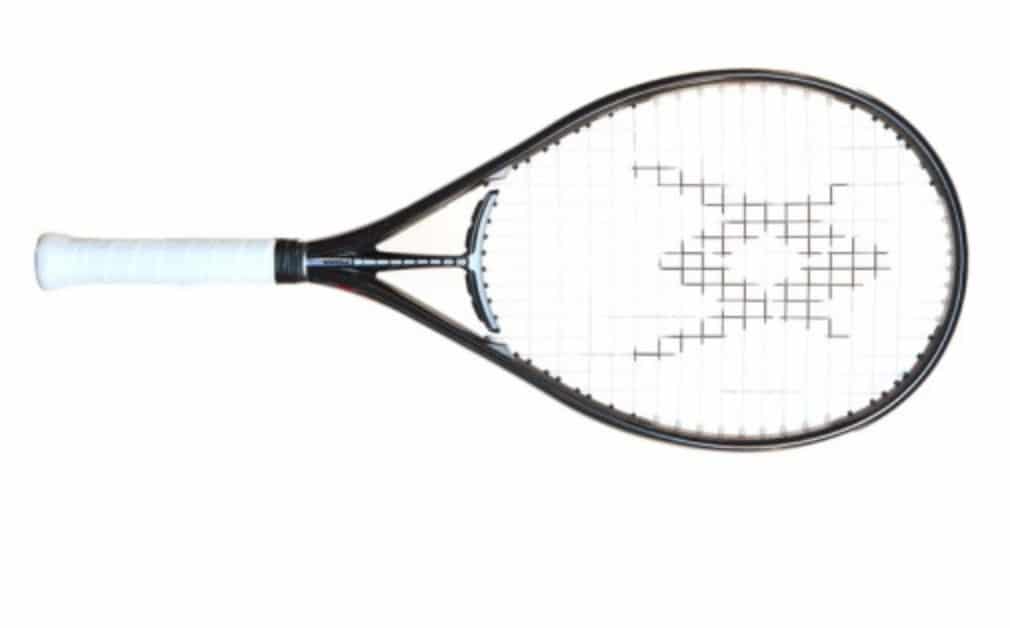 Racket review: Volkl Organix 1
Originally published on 11/07/14
In case you were in any doubt about the focus on power behind the engineering of the Organix 1, the Germans have installed the Power Arm in the throat to remind you. The floating bar moves independently of the rest of the frame on impact with the ball, amplifying the rebound velocity as you strike the ball.
Designed with compact swings in mind, the super-open string pattern boosts the spin potential while the Bio Sensor embedded in the handle will protect your joints from any vibrations passing up the frame. It's light, long (27.8") and large, everything you'd expect from an oversize frame – and did we mention powerful?
Voted best for power: It's a brilliant beast, not so much a racket as a rocket launcher. Volkl makes no bones about it, with its trademark Power Arm undoubtedly raising the stakes – hit the ball out of the middle of the stringbed and it is catapulted back over the net. All that power is wasted without control, however, and the Organix 1 delivers enough spin potential to keep the ball in court, thanks in no small part to the open string pattern. At just 255g and with vibration dampening technology embedded in the handle, it won't wear out your arm either. A sure-fire winner.
For tips on how to choose the right racket take a look at our buyer's guide
This review appeared in tennishead Volume 5 Issue 3. Subscribe to the magazine today or download tennishead on iTunes.