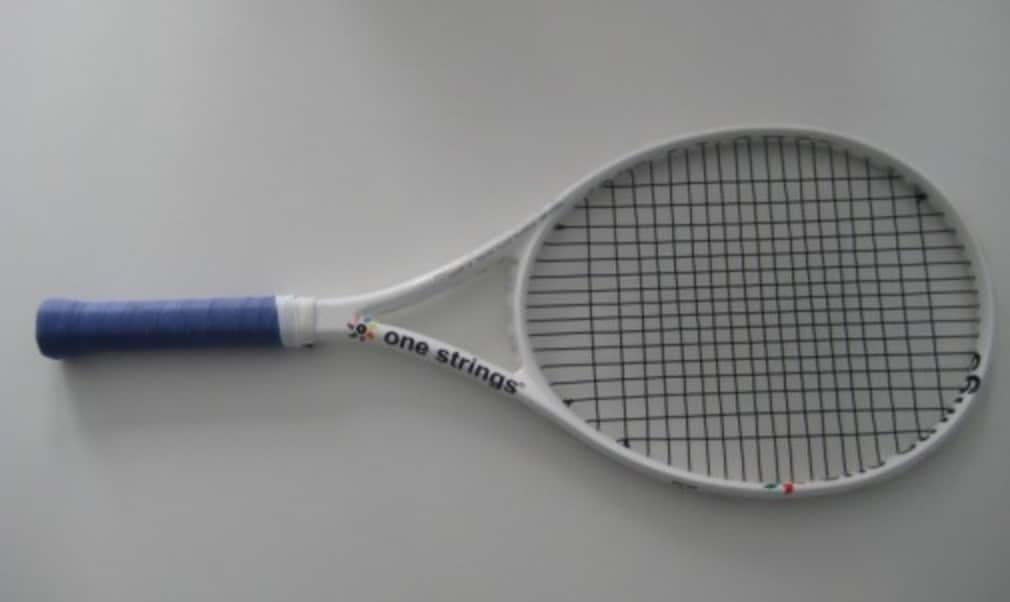 Racket review: One Strings Turbine 315
Originally published on 29/07/14
Launching a new racket is one thing – launching a new racket brand is something else, fraught with challenges. Making a name for yourself while demonstrating that you are in touch with modern racket trends, you also have to prove that your rackets can match up to the build quality of the established brands – and that players want to play with your rackets. On all four counts, One Strings are off to a decent start.
The Italian brand has followed the Babolat model for cracking the racket game. Like Babolat, it built its reputation in, well, strings – perhaps not for quite as long, but it's proven to be a good place to start. And as Babolat broke out in the 1990s with a small but tour-ready set of frames, One Strings has five rackets ready to come to a court near you, each built around a solid 100sq in base mould with high-quality Hm Japan graphite.
The frames are split into two families: the Spin Deeper range, twin frames with the in-vogue open 14×19 string patterns that enhance access to spin, and the Turbine trio, three rackets with 16×19 patterns – the heaviest of which, the Turbine 315, we took out on court.
The Turbine 315's specs line up with the slightly stiffer Babolat Pure Drive. That puts it in the same territory as the HEAD Extreme – the Graphene-infused incarnation hits the shelves in August – and the Wilson Juice 100, some of the most versatile rackets on the market. There's plenty of power, access to spin and decent feel, but the stand-out feature of these frames is comfort in an advanced racket.
In that company, the Turbine 315 certainly holds its own. Laced up with One Strings' Carbon NRG, a soft polyester that takes the edge off the power of big-hitters, the frame feels solid and dependable from the back of the court. The sweet spot is a healthy size and will suit players who load up the ball with topspin. It bites slices as well and feels quick through the air – indeed, it is best suited to players with faster, fuller swings. At net it felt dependable, and serving was, if not effortless, easier on the shoulder than many top frames of a similar weight.
The forgiveness of that larger sweet spot means shots out of the middle do not feel as crisp as they will with a Wilson Pro Staff or a HEAD Radical or Prestige – but that's no great let-down for a racket in this class, where margin for error when striking the ball with heavy spin is far more important. What is important is that the racket build feels solid and responsive, and on those counts the Turbine ticks both boxes. For those who find the Pure Drive too stiff, the Turbine 315 is a fine alternative.
One word of warning: the handle of the Turbine is rounder than most, and runs a little smaller than you might anticipate – even with an overgrip, the L3 demoed felt a touch on the tiny side. Something to bear in mind before your take it out for a test-drive yourself.
Finally – as we're determined not to judge a book by its cover – if you are out to make an impression on court, the One Strings range will set you apart. Their striking all-white frames, something of a trademark across the five-racket family, certainly drew plenty of curious glances during our play-test. A few balls later, it had their attention.
Hats off, One Strings – a head-turning debut.