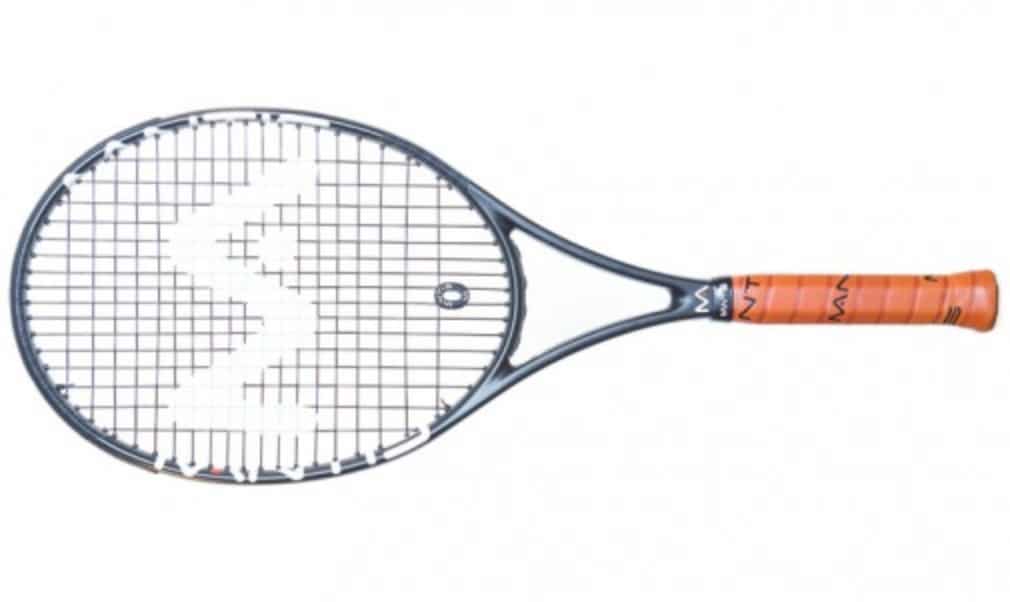 Racket Review: Mantis Pro 310
Originally published on 30/04/14
British brand Mantis promised us exceptional control from the Pro 310, the heaviest racket in their range, and the weapon of choice of former British No.1 Greg Rusedski, who helped develop and test the new frame.
And both inside and out, it's not hard to see why. With its leather grip and the slick black paintjob, this racket sets its stall out as the choice for accomplished classic players trying to connect with their inner Federer.
Our testers found that they got their best results when focusing on form over force. Despite its head-light balance, the 310 Pro can feel head-heavy off the ground and was a joy to volley with, but players intent on drilling every ball and using plenty of wrist may want to steer clear of what is ultimately a feel-oriented frame.
A Savile Row tuxedo of a racket.
To read our advanced racket reviews in full then get your hands on the April 2014 issue of tennishead by subscribing to the print edition or the digital edition via the apple Newsstand.